The letters sayig: 'I love Tumul' you can see at the entrance to the village. Picture: Nurguyana Ivanova
And now locals are healthier and happier than ever before, it seems, and there is no thought of going back to their old ways. The self-imposed ban on selling - and drinking - alcohol in Tumul village, population 989, in the Sakha Republic (also known as Yakutia), has revolutionised life in this settlement in the Russian Federation's largest, and coldest, region.
The dry law was introduced after a new head of the local district was elected three years ago, a man called Vasily Alexeyev, with a mission to banish the negative impact of alcoholism. He persuaded local shops to stop selling drink and won a - seemingly - unanimous vote among residents to back the booze ban.
'All the villagers voted for this,' he said. 'People just got together and decided. It's the choice of people who live here, it's their right. If previously we had two or three criminal cases a year, since 2013 the crime rate dropped to zero. There is no crime.'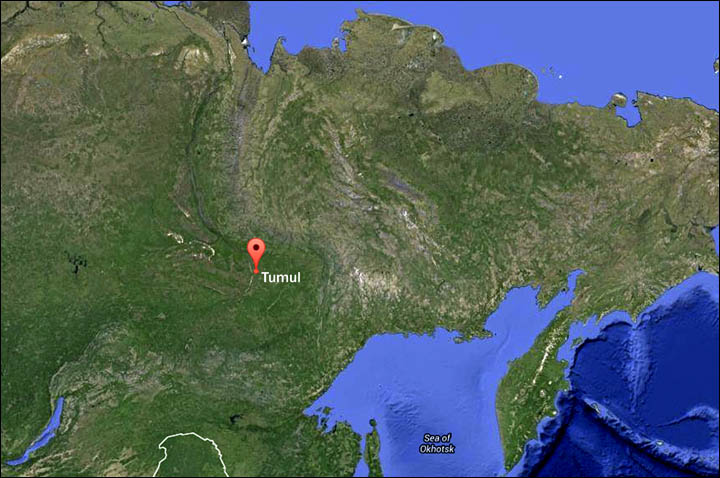 ---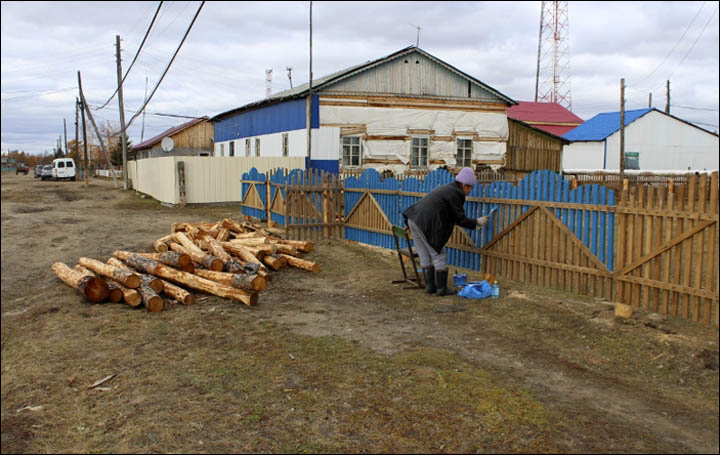 Tumul is a common village, some 230 kilometres north-east of Yakutsk, the regional capital. Pictures: The Siberian Times, Nurguyana Ivanova
This is because 'alcohol was the main reason of all crime' in the past. 'In fact, the refusal to drink alcohol comes entirely from the determination of villagers, he said. 'We banned sales but no-one actually banned drinking. The locals gave up drinking themselves, and choose a healthy lifestyle,' he said.
Sickness also declined, by 50%, suggesting that many days off work in the past - whatever the actual reason - were driven by alcohol. Now, sports are flourishing in this village, some 230 kilometres north-east of Yakutsk, the regional capital. The local gym has become a focal point in the community, operating now from 5am until 10pm.
Many adults have taken up power walking, while women aged between 40 and 50 have started playing volleyball. Men go in for Parkour and wrestling among many other sports. The fact that adults are active has meant a rise in sports by children and teenagers.
What about on big celebrations when alcohol is always served? It isn't any more, simple as that. 'Celebrations, weddings, anniversaries, discos, we have them all all,' said Fevronia Desyatkina, director of local sports school. 'It was once hard to imagine having fun without booze, but it's possible and we're a living example. People from neighbouring areas are always surprised about no-booze wedding parties. But they're even more surprised to see that a no-booze celebration is actually a lot more fun. On top of that, you can save a lot.'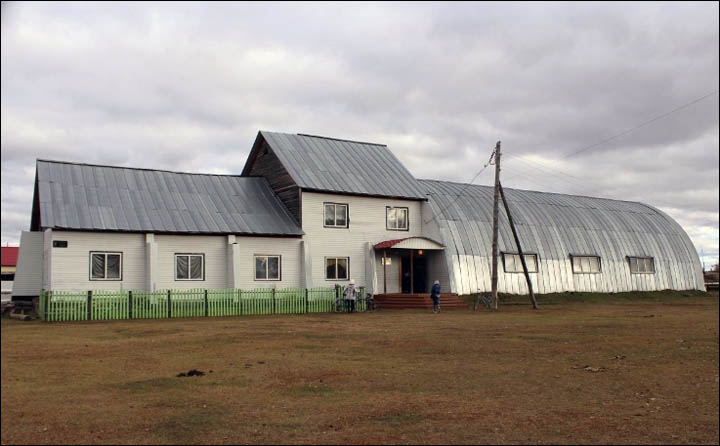 ---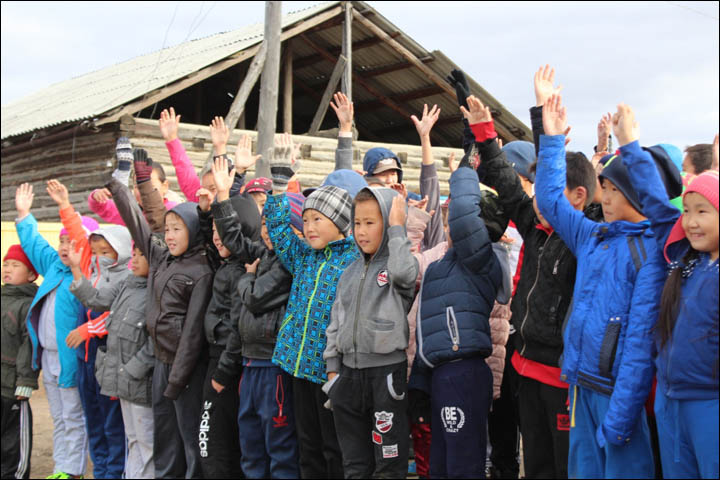 ---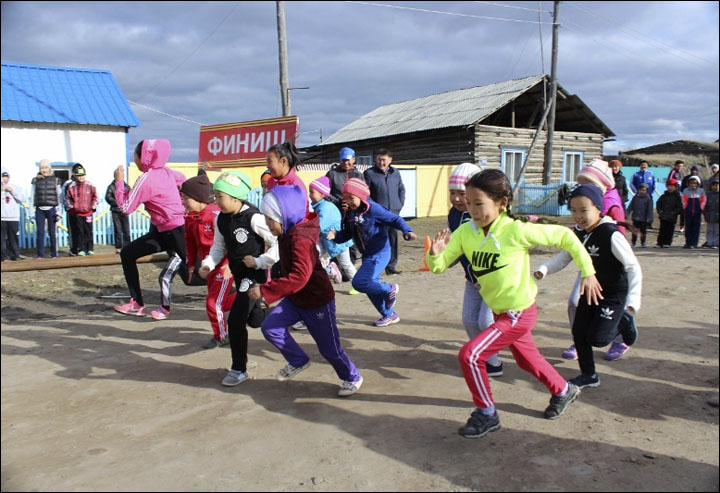 ---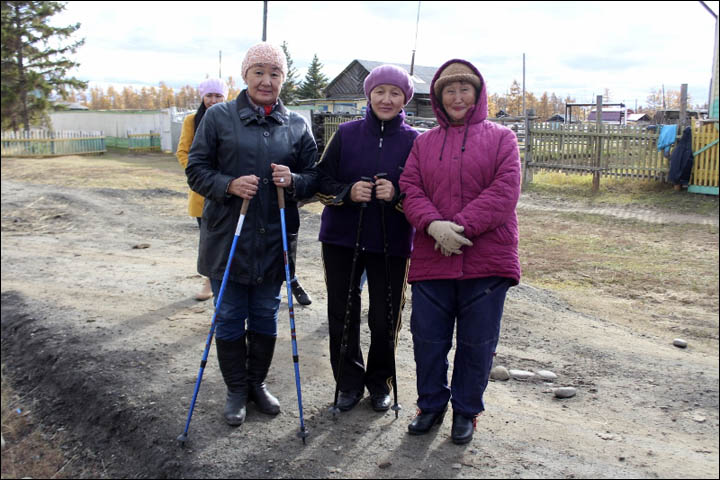 The local gym has become a focal point in the community, operating now from 5am until 10pm and sports are flourishing in the village. Pictures: Nurguyana Ivanova
She explained the transformation in life. 'Drinking families have changed: now they have different demands, they have jobs,' she explained. 'For example, there was one family, they were not heavy alcoholics, but they drank every night and were not working because of that. After alcohol sales were banned, they soon got rid of their addiction and even found jobs. The mother became an activist, now she's running various social projects in the village. She got back to who she was before she started drinking.'
Alcoholism is a longstanding problem in many remote areas in Siberia, but Fevronia said: 'We have now forgotten that there were people getting dead drunk. We no longer have it here. There are no drunk people in the streets, it's a lot easier to live.'
Ivan Novopriezhyi, head of the village veterans' council, said: 'We made this choice for the future of our children. Our alcohol ban is positively impacts on young people. They became healthier and everyone is doing sports. Earlier, everything alcohol-wise was available day and night. That's when we lost a lot of young people to beer.
'They didn't work - but now everything has changed. I can see it. And it's great to see that the youth have different priorities now, they have fresh thoughts. I'm 68, and I noticed that people are trying to do good things to make life of the village even better.'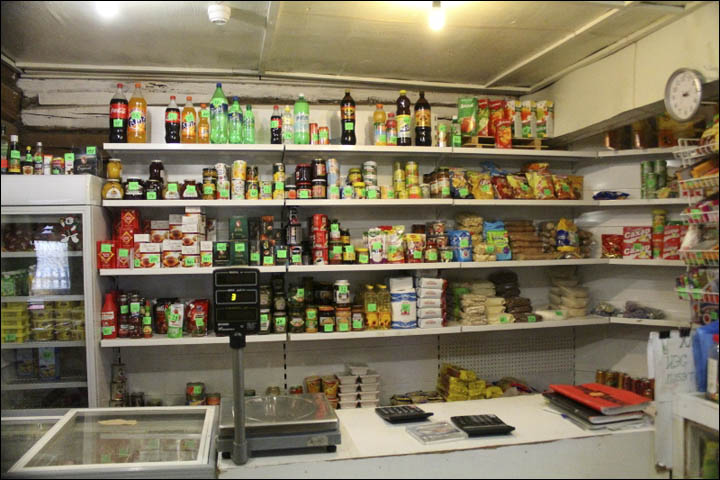 ---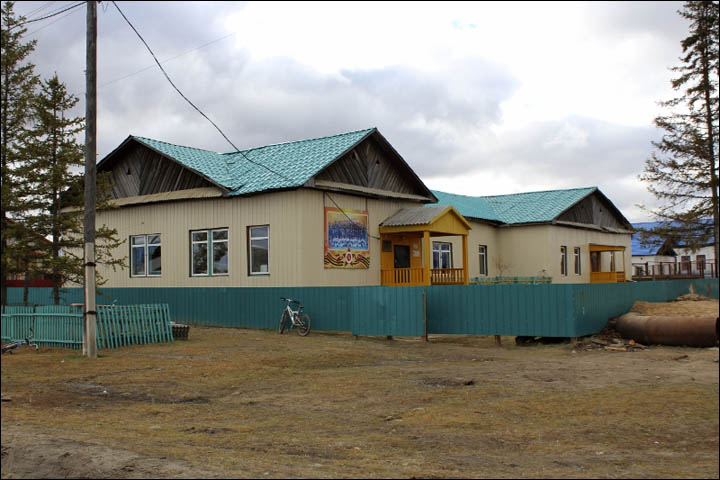 ---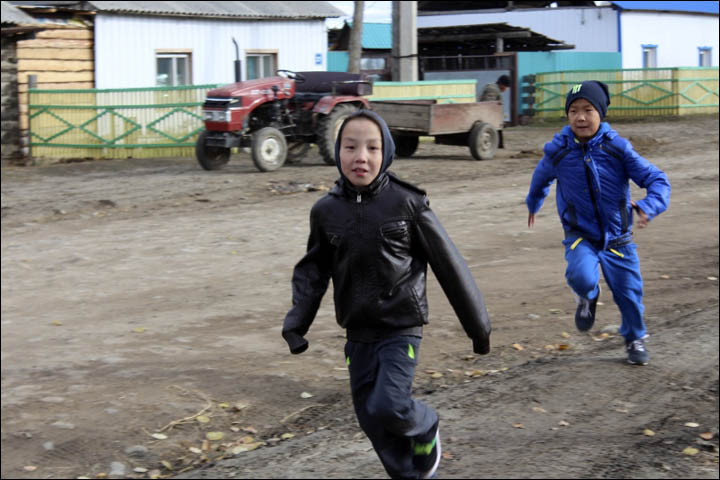 Alcohol-free shop, local school and children running around. Pictures: Nurguyana Ivanova
Akulina Sokolnikova, a teacher of the Yakut language and literature, said: 'At the end of the 1970s when I came here and started working here, I asked the children to write an essay about alcoholism. I will always remember what they wrote. One said: 'I don't like when people drink. When my Mama is drunk, she starts singing'. Another: 'I once went out searching for my mum, she was lying in the snow drunk. I put her on my sledge and dragged her home. I met a teacher on the way home, and I was so ashamed'.
'Another wrote: 'My father locked me up in a cellar and forgot. When I got out, he was angry and threw a tin at me, now I have a scar'. Such things were happening here 30 and more years ago. Children saw alcoholism face to face. Now when you ask children to do the same, the write differently. They use newspaper cliches. It means that they don't personally know what alcohol is because they've never seen it. It all starts with a family, and if there is a healthy lifestyle, it is positive for the children.'
Tumul, in Borogonsky sub-district, is one of around a dozen dry villages in this part of Russia.