Karina Chikitova, 11, in Yakutsk. Picture: The Siberian Times
Little Karina Chikitova's story in summer 2014 captured the hearts of people around the globe.
Aged four years and eight months she followed her father into the woods of remote Olyokminsky district in southwestern Yakutia.
He didn't realise the toddler left the home village of Olom to follow him, the grandmother who was supposed to look after Karina believed the two left together - by the moment they realised she was missing Karina was hopelessly lost in one of the most challenging areas on the planet.
It was sheer luck Karina's loyal puppy Naida, then five months old, went with the girl. The dog slept by her side in the woods, warming her during the cold August nights, as dozens of people were up day and night trying to find Karina.
Naida eventually walked back to the village, giving the rescuers hope Karina was still alive.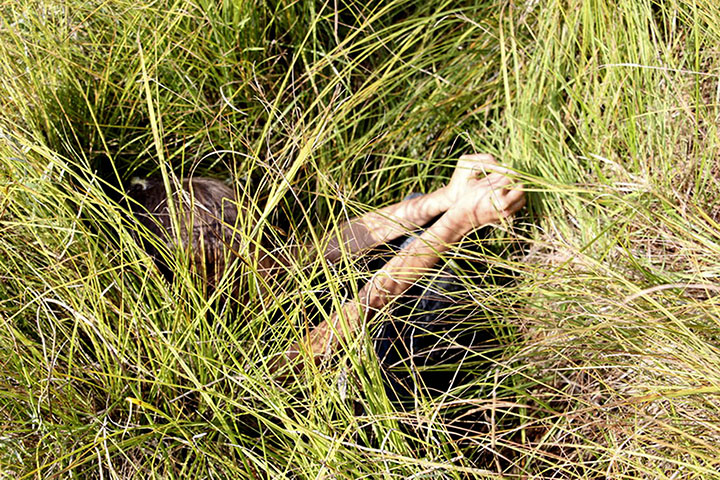 ---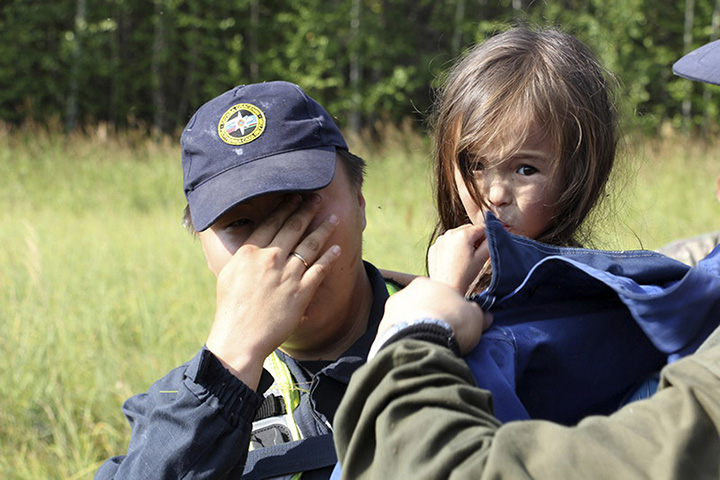 ---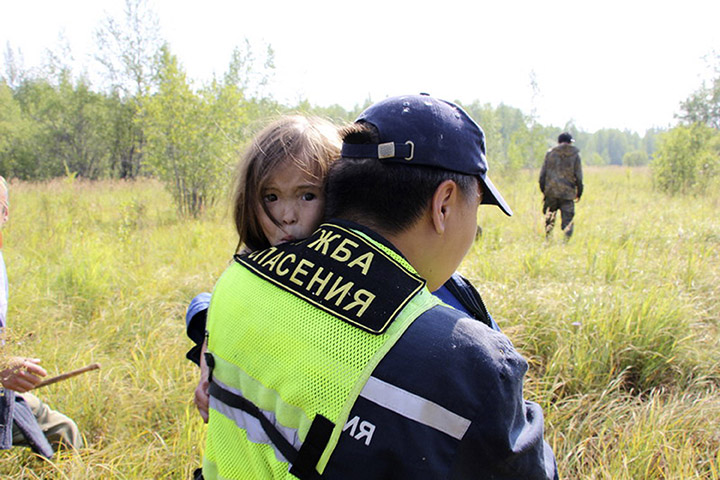 ---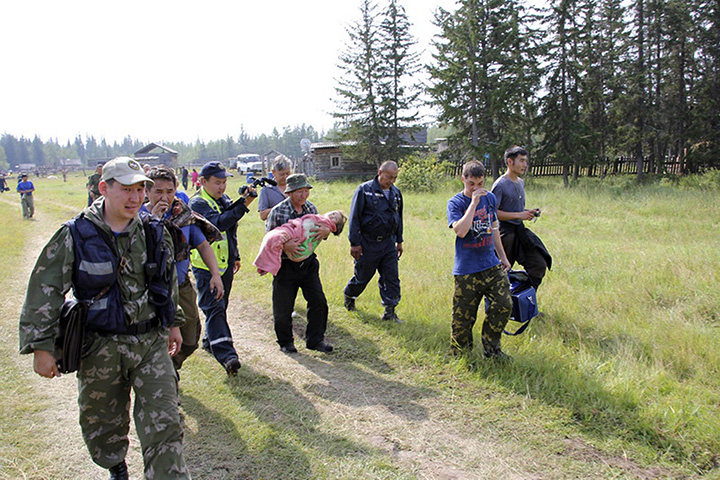 ---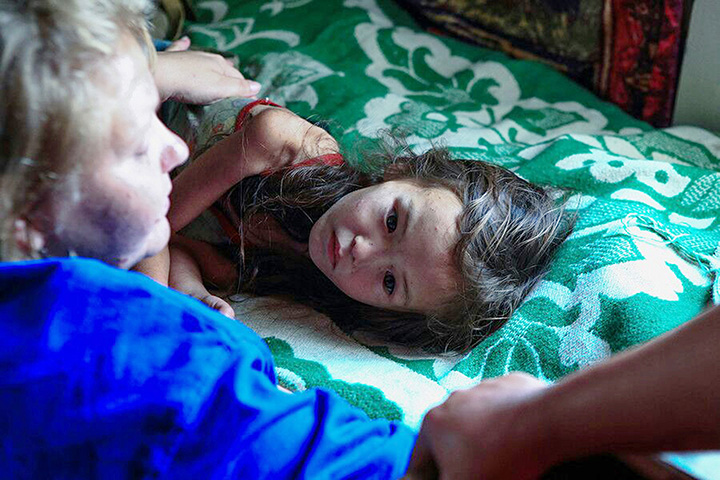 ---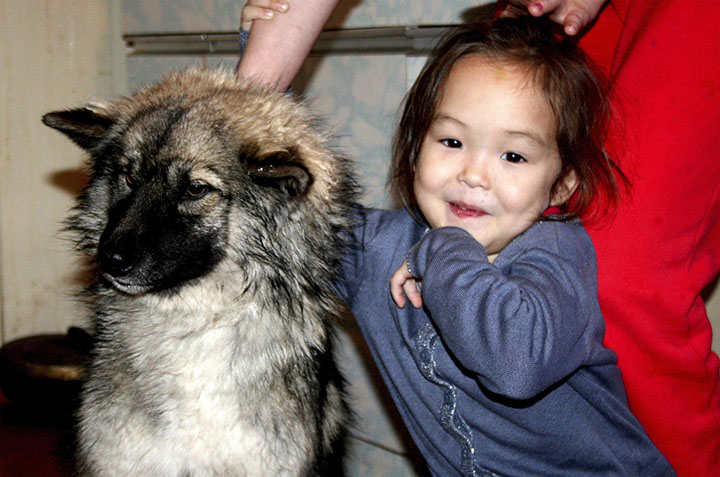 The moment Karina, 4, was found in the woods of Olyokminsky district, and half a year later with her loyal pet Naida. Pictures: The Siberian Times
---
She was found weak, dehydrated, exhausted, covered in mosquito bites and cuts from walking in the woods, but alive, on day 12 of the search.
Pictures of tiny Karina and the story of her survival flew around the world.
It is now getting harder and harder to recognise that little girl in statuesque Karina, who will celebrate her twelfth birthday at the end of December, as she proudly stands on stage of her new home, the respected Yakut Ballet School Named After Aksenia and Natalia Poselskikh, in Yakutsk.
A week ago Karina got her student ID, confirming she will continue rigorous training on the way to her dream to become a ballet artist.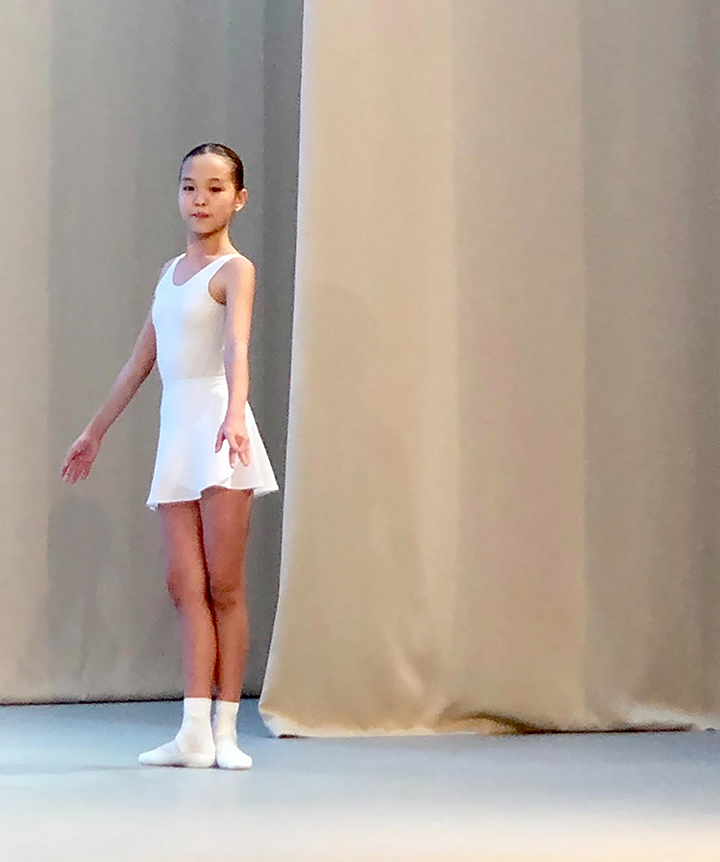 ---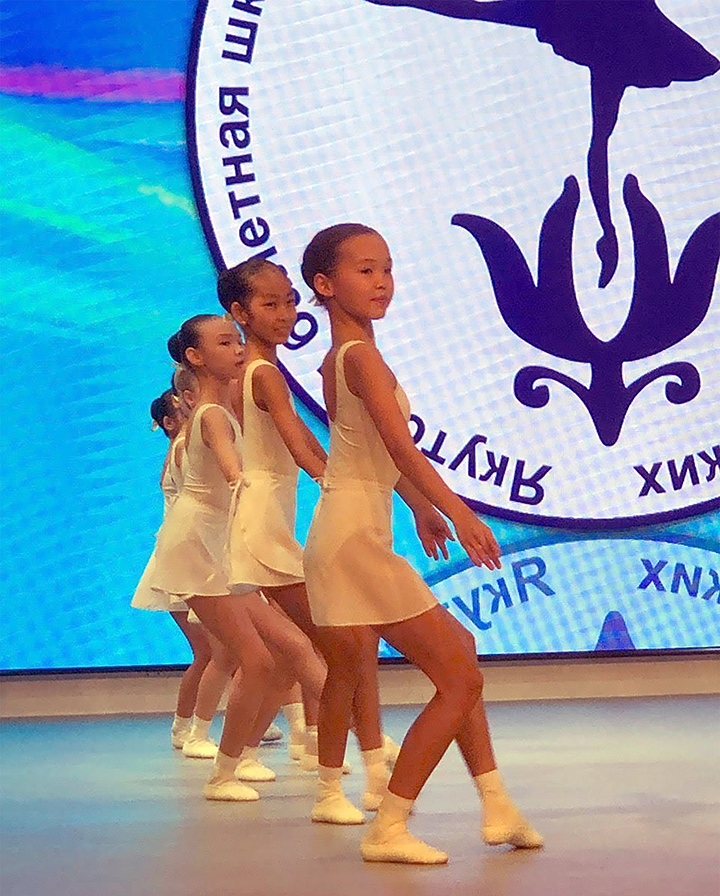 ---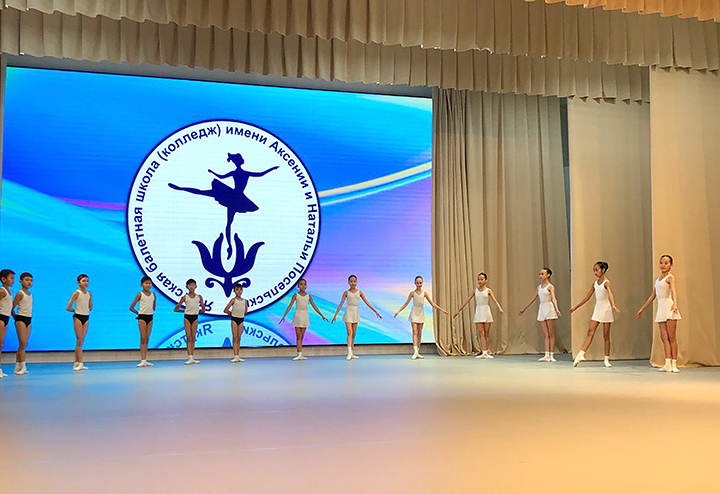 ---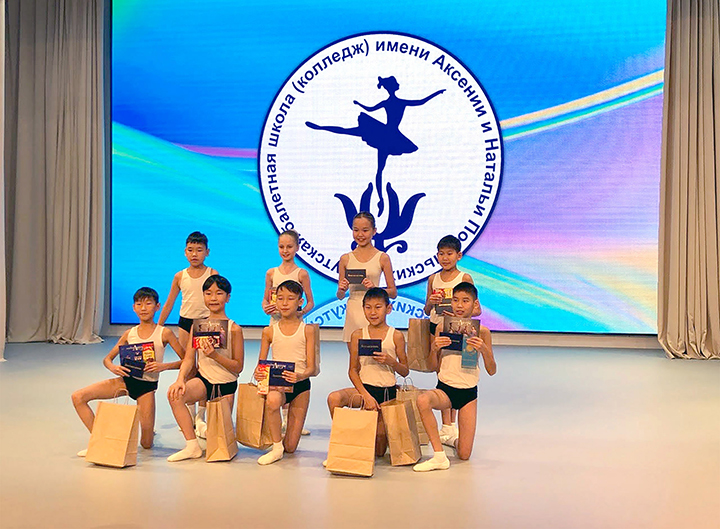 Karina Chikitova receives student ID at the Yakutsk Ballet School Named After Aksenia and Natalia Poselskikh. Pictures: Albina Cherepanova
---
Yakutsk-based businesswoman Albina Cherepanova, 61, who inspired Karina to start ballet studies in Yakutsk, and supported her, proudly told The Siberian Times:
'This is the start of a new chapter in Karina's life, last year she was selected to continue studies at the Ballet School named after Aksenia and Natalia Poselskikh.
'This was an amazing achievement, and a tough call, too, as nearly half of Karina's class were not chosen to continue their studies.
'The way this school works is that its primary years (Y1 to Y4) combine ballet and general education, and only those with the gift for ballet stay on after the fourth year.
'I am very pleased Karina's hard work and dedication paid off, and allowed her to continue. Now she is to go through years filled with long days of rigorous training and performances, and a lot more personal teaching.'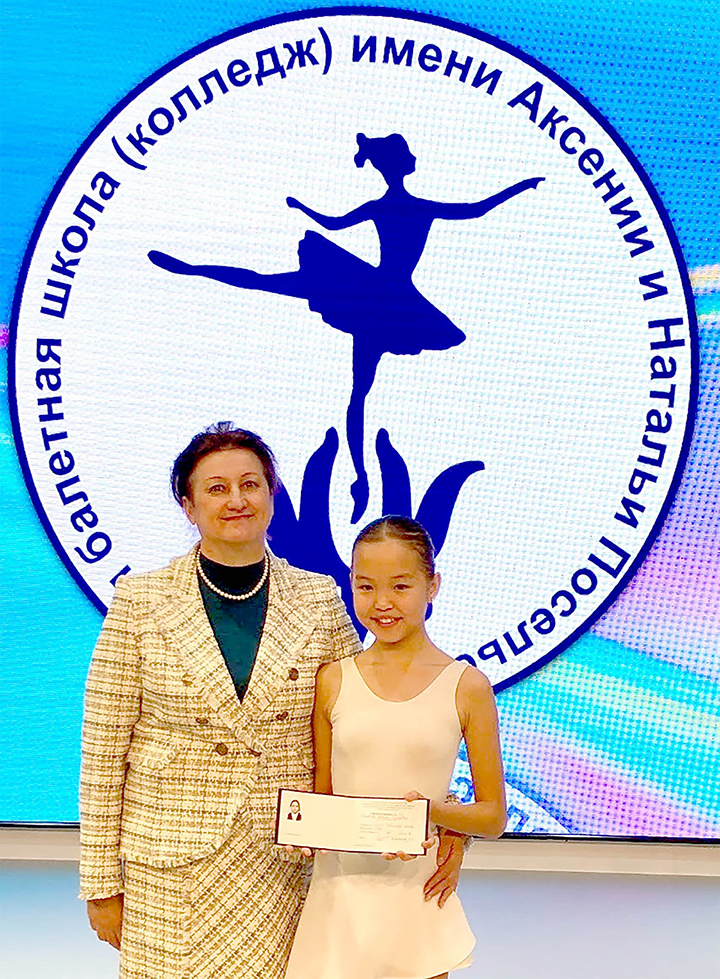 Karina Chikitova, 11, with her mentor and supporter Albina Cherepanova, 61. Picture: Albina Cherepanova
---
This is the world's northernmost professional ballet school, and the only professional ballet school in the vast territory of Yakutia.
It was established 26 years ago, is renowned in Russia and abroad, and attracts foreign students, too - right now it has two female ballet dancers from Japan.
Karina was the first female pupil to join from her native Olyokminsky district. Teachers say she is doing really well, describing her as 'a wonderful personality, very inquisitive, happy and down-to-earth'.
'We see each other a lot less these days because of Covid-19 restrictions, but when we meet and chat - usually we visit our favourite Art Museum in Yakutsk, or walk outdoors - she often talks about her mother getting education and starting her own business. She also plans her life in a way that would allow her to help mother.
''If mum gets to study to become a chef, and opens her own cafe, my brother and I can help', she told me one day. 'She gets to see her family twice a year, on summer and winter breaks, because spring and autumn holidays are too short to get to her area of Yakutia, it takes too long to go', Albina Cherepanova said.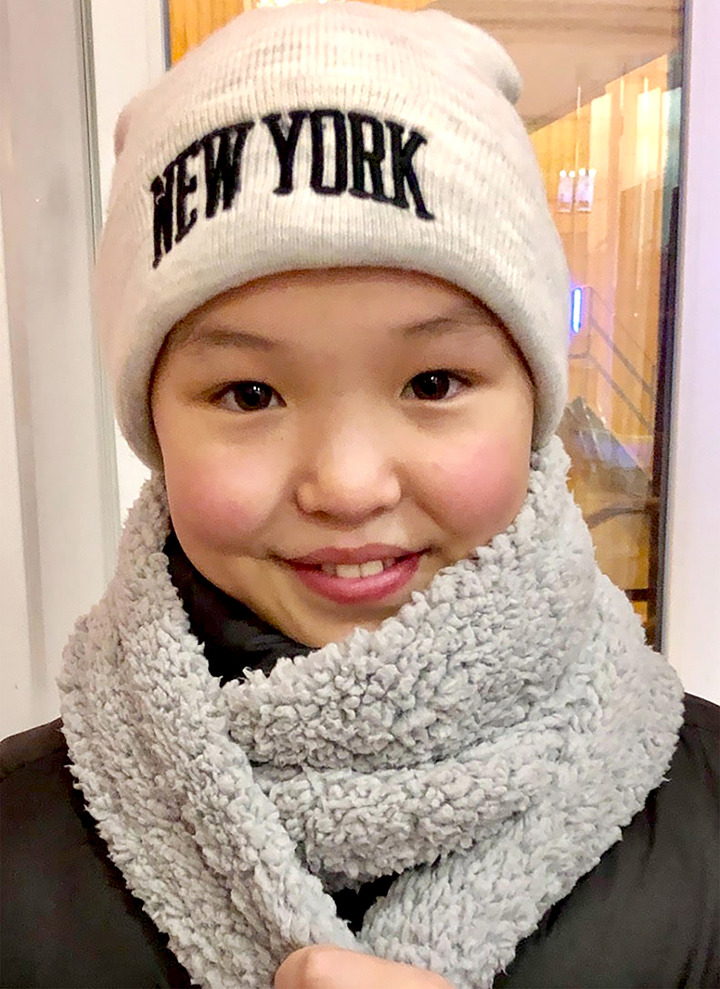 Karina Chikitova, 11, in Yakutsk. Picture: Albina Cherepanova
---
'She is wise beyond her years. And dreamy, too! Because of course she would dream about dancing at the Bolshoi theatre', Albina said.
'I am hoping we'd be able to travel to Moscow once her winter exams are over. I would love to show her Red Square, and of course we'll be over to Bolshoi Theatre at the first instance.
'Karina would really like to watch The Nutcracker.'
Karina Chikitova filmed on her first year at the ballet school in Yakutsk in 2018. Video: The Siberian Times