Skulls and bones of 18 bears - with more female than male - were found in the Perm region's cave; some died during hibernation. Picture: Dmitry Gimranov
Palaeontologists discovered more than 300 ribs, vertebrae, and intact tubular bones of the long-gone species.
Previous finds of bear remains in caves in the sprawling region had been disturbed by ancient man.
'The integrity of the bones in all of these caves was compromised by human activity prior to scientific study,' said senior researcher Dr Dmitry Gimranov, from the Institute of Plant and Animal Ecology of the Ural branch of the Russian Academy of Sciences.
'In Prokoshev Cave, we have the opportunity to study the undisturbed structure of a 'natural cemetery', getting unique information about the ecology and biology of that era.
'Finding 15 skulls in two expeditions is a great success', Dr Gimranov said.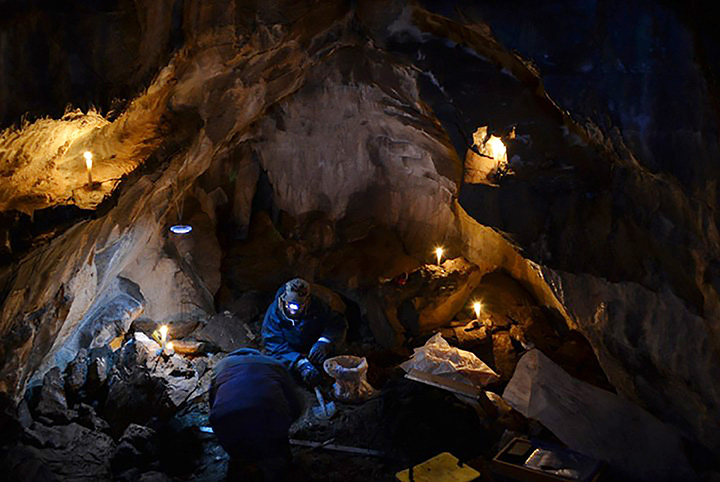 ---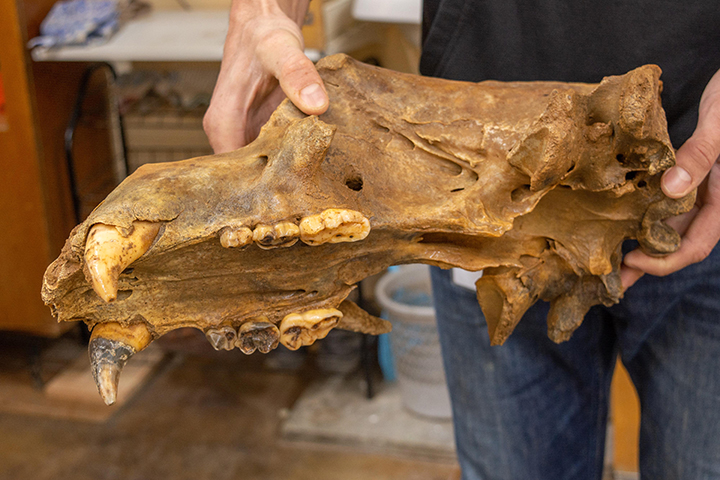 ---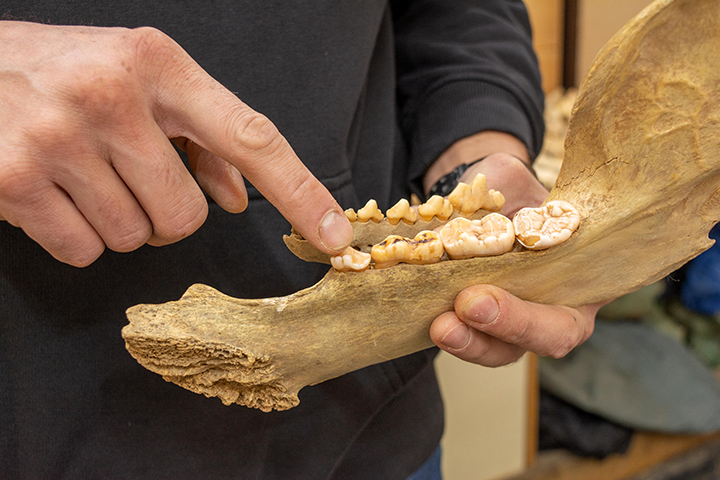 ---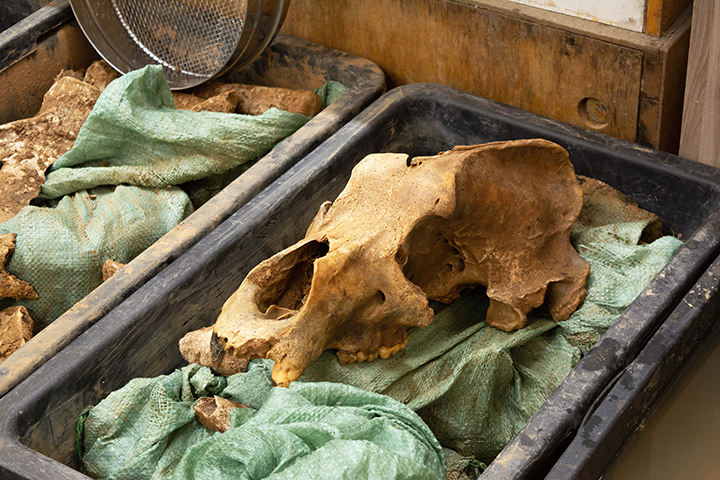 A graveyard of extinct cave bears from more than 50,000 years ago found in a grotto where humans never trod. Pictures: Dmitry Gimranov
---
In all they have so far found parts of 18 bears, with more female than male, in the Perm region cave. Some died during hibernation, say reports.
Analysis of their teeth will allow experts to determine the cave bears' diet.
The cave has a 350ft main passageway, which ends with a 25ft cliff opening into an underground grotto, where the bear necropolis was found.
Such natural cemeteries of large carnivorous mammals of the late Pleistocene period are rare, say the scientists.
In a video Dr Gimranov is seen holding a cave bear with a massive jaw; the bear, he said, lived around 40,000 years ago.