Is it a computer graphic, a lazer show, or?
The strange video, seeming to show a mysterious unidentified flying object full of lights in the night sky, has emerged in media circles in Yakutia, the largest region in Russia.
It appears to have a vapour trail.
The object then vanishes into a 'diamond shaped window' which suddenly lights up in the sky, before also disappearing.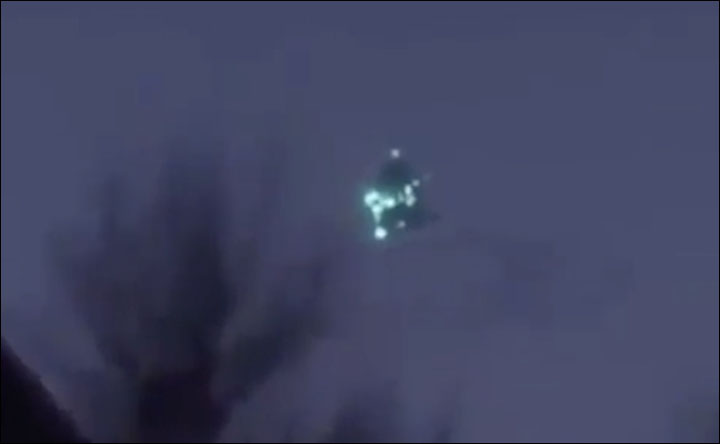 ---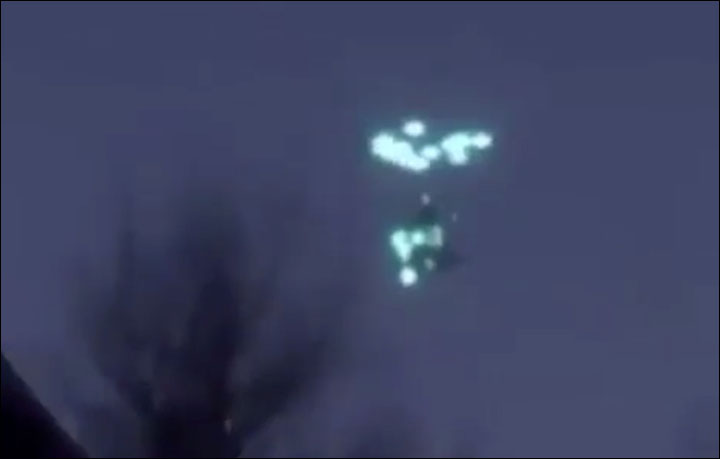 ---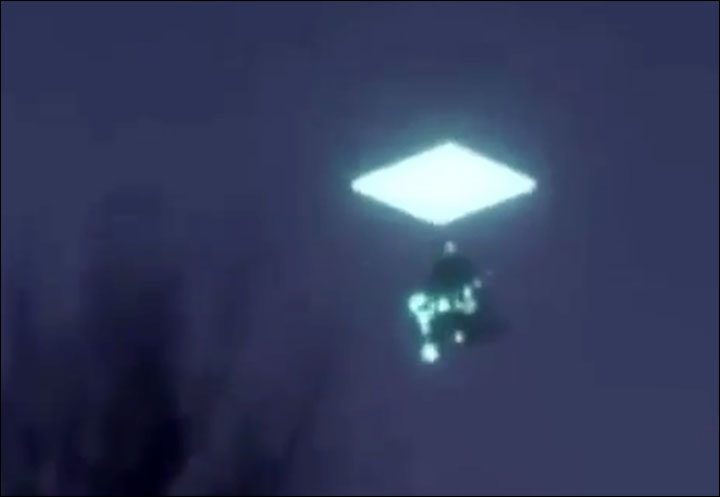 ---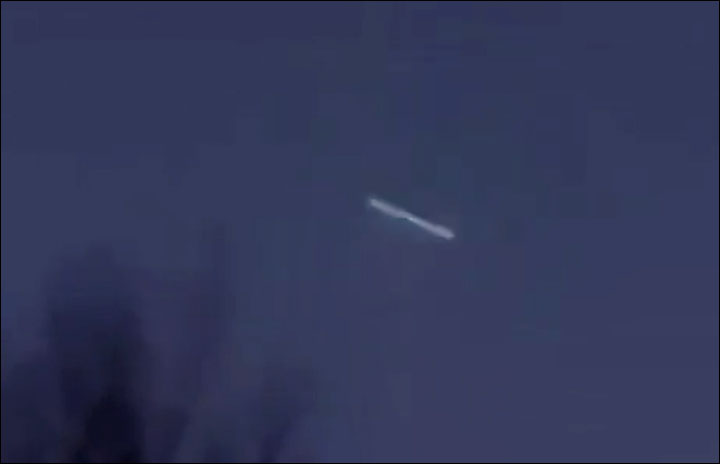 ---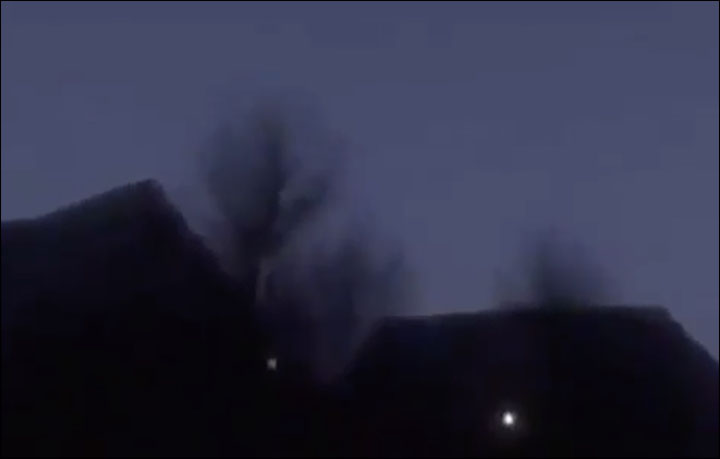 Semyon, a source posting the video, said: 'An unidentified flying object was seen floating above houses. It had many lights on and also a vapour trail.
'At the end of a short video a diamond-shaped 'window' opens up above the flying object, which disappears into it.
'There is no information about when and where it happened.'
Yakutia or the Sakha Republic is the largest region in Russia, and appropriately is famous for its diamonds.
Police have not reported calls about strange objects in the sky.
Indeed there is no suggestion where this 'show' is happened.
Theories anyone?