Igor Grechushkin is reported to be still residing in Limassol, Cyprus with his wife. Picture: Ren TV
The Russian father of one, currently reported to be living in Limassol, Cyprus, was accused by the crew of his ship in abandoning both the people and the cargo.
The ship called Rhosus was going under the flag of Moldova from Batumi in Georgia to Mozambique. It was detained in October 2013 by Lebanese authorities after it stopped in Beirut due to a malfunction on board.
The cargo was checked and detained after the port authorities said it was 'lacking documents and conditions necessary for transportation.'
The crew - eight Ukrainian and two Russian men - was forced to stay on board of the vessel while the owner Grechushkin declared himself bankrupt and 'abandoned the ship'.
Lebanese authorities agreed to let six out of ten sailors to leave the country, others were left stranded on the ship for almost a year.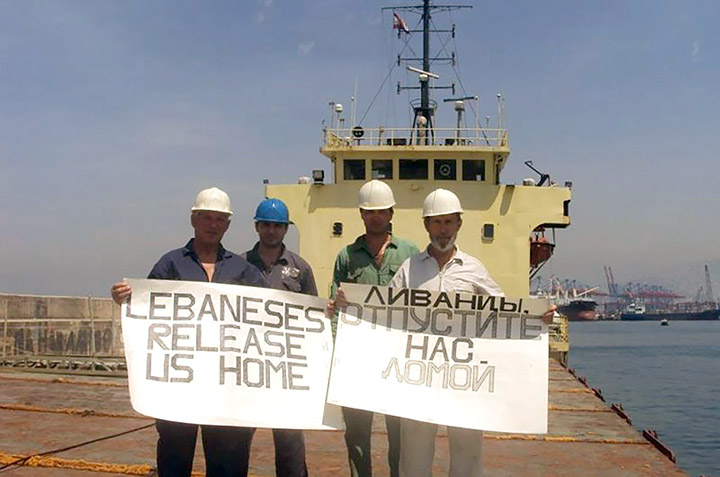 ---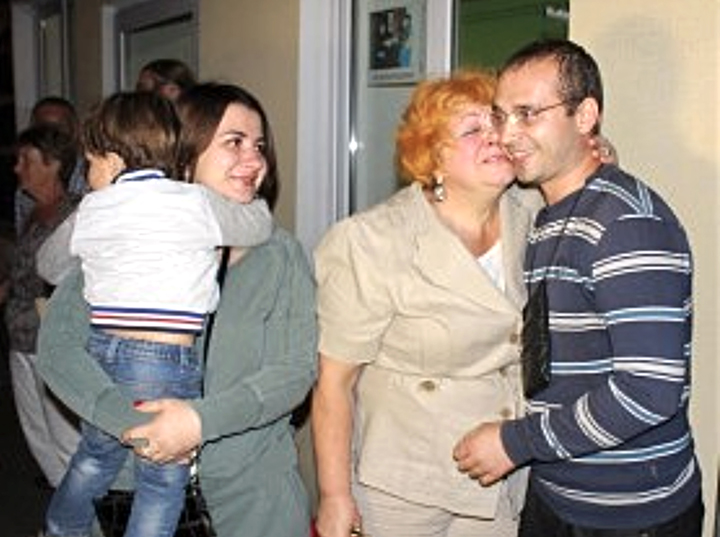 Four of the crew pictured in the port of Beirut and later in the autumn of 2014 as they returned to Ukraine. Pictures: Boris Prokoshev, Assol Foundation
---
'The owner of the ship Igor Grechushkin effectively abandoned the ship and the remaining crew.
'He is not providing us with money, he completely deprived us of all means of communication.
'He told us that he went bankrupt and while I don't believe him, the most important thing is that he gave up on both the people and the cargo', wrote captain Boris Prokoshev back in June 2014 in a desperate plea to international organisations, diplomats, authorities of Ukraine and the authorities of the port of Beirut to release them.
Igor Grechushkin is reported to be still residing in Cyprus with his wife.
Their 20 years son Artyom studies computer science in Scotland, it is understood.
There were no comments so far from Igor Grechushkin or members of his family.
Igor Grechushkin is reported to be still residing in Cyprus with his wife (pictured below). Picture: social media