The group was noticed close to a hunters hut some 100 from Srednekolymsk by helicopter pilots of Yakutia's PolarAirlines
Three men and a woman got stuck in woods after leaving Arctic village of Berezovka to the town of Srednekolymsk some 270 km away.
In less than an hour their first snowmobile broke, and soon the second one stopped working too, forcing them to start walking in search of a shelter.
Unusually for this sparsely populated part of Yakutia, the four left the village without phones.
They were lucky that a passing helicopter not only spotted them - but after completing its flight returned immediately to save them.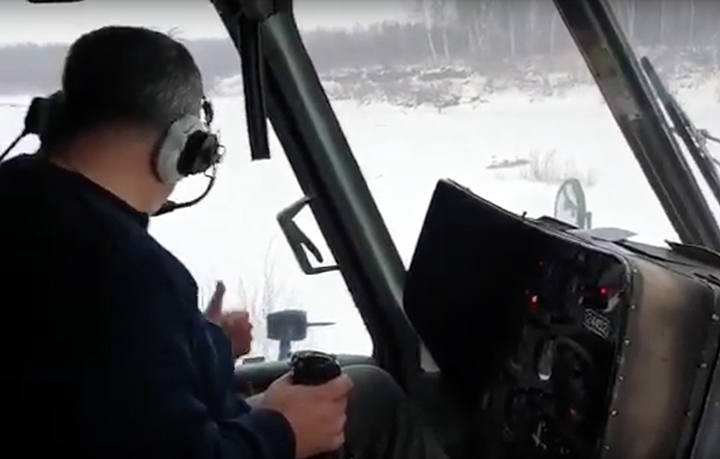 ---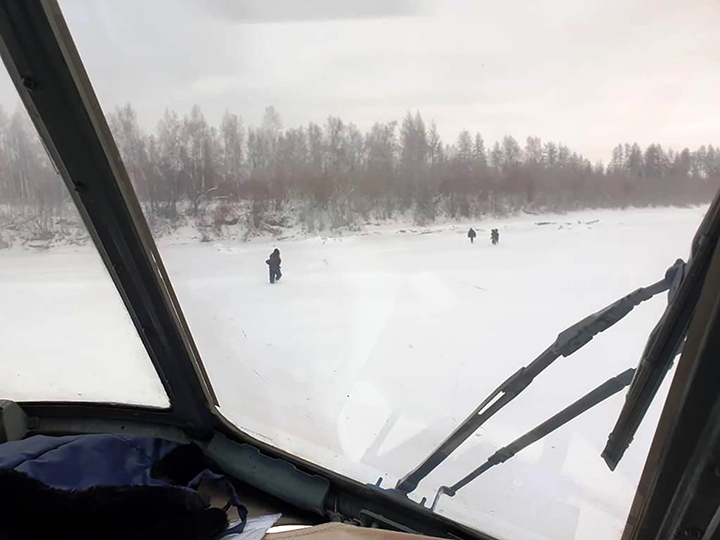 ---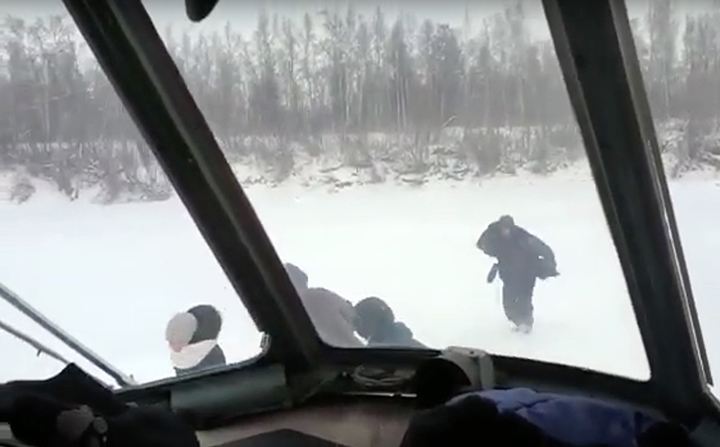 ---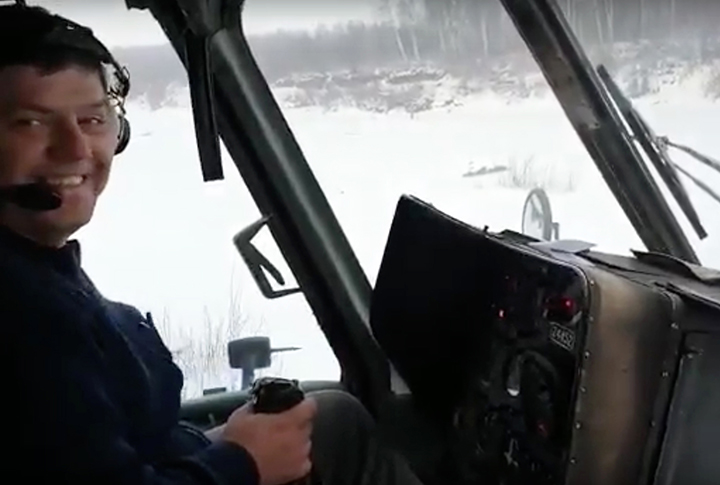 Four people were rescued in the far north of Yakutia. Pictures: Polar Airlines
---
They were noticed close to a hunters hut some 100 from Srednekolymsk by helicopter pilots of Yakutia's Polar Airlines.
'We were on the way from Srednekolymsk to Berezovka when we saw a group of people who started waving arms in the air when they saw us. There was no transport next to them which we found strange, because no-one goes this far without either a snowmobile or an all-terrain vehicle', said pilot Semyon Semyonov.
The helicopter completed the flight and got back by the same route to check on the people; by this time there was a huge fire burning right outside the woods.
'We know that in the taiga this means SOS. We got in touch with the head office and requested a landing to pick them up', explained Semyon Semyonov.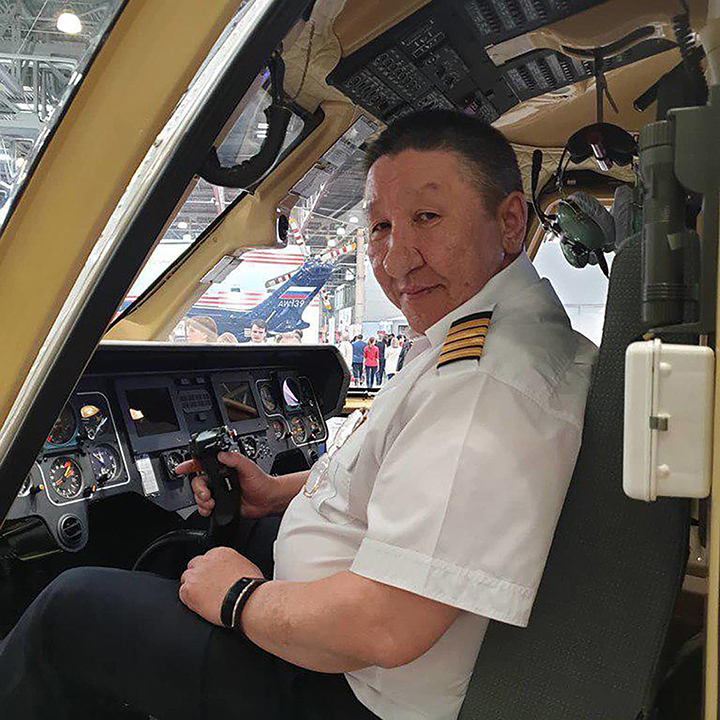 ---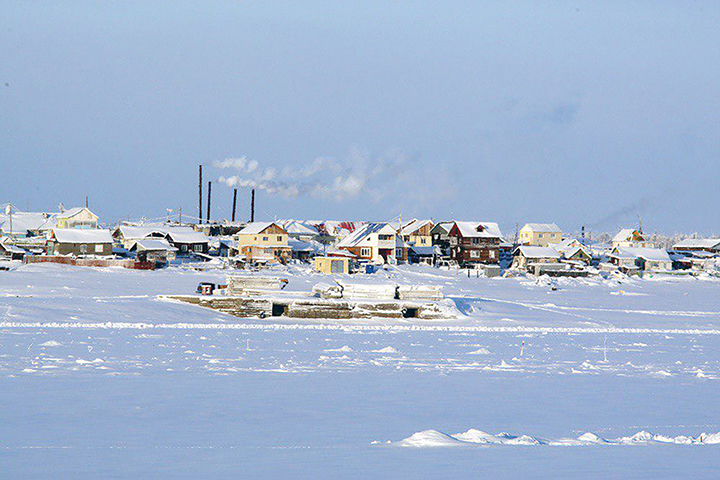 ---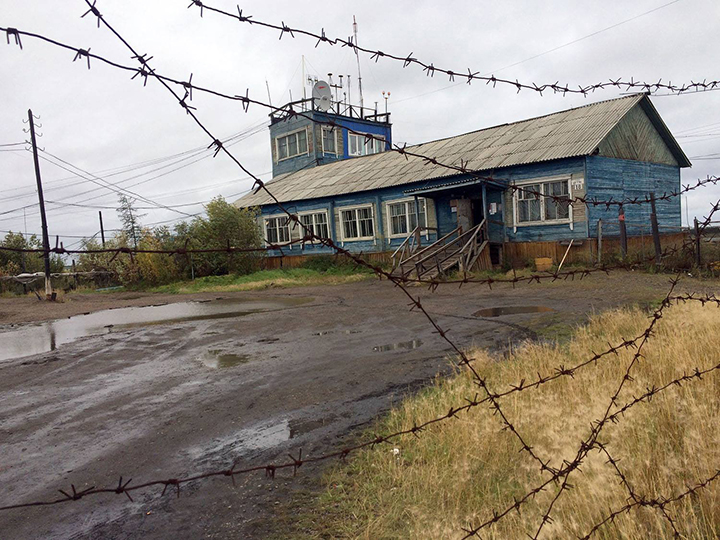 Semyon Semyonov, one of the pilots, village of Berezovka and Srednekolymsk airport. Pictures: The Siberian Times
---
The lucky travellers - their IDs and ages were not yet reported - got some hot tea on board and were safely delivered to Srednekolymsk.
*Srednekolymskiy ulus (district) is one of the northernmost and the most remote in Yakutia. Srednekolymsk is the administrative town located on the left bank river Kolyma, 1,485km north of Yakutsk.
**Berezovka village, 270km east from Srednekolymsk, has population of less than 500 people, most of them Evens.
Main types of activities are reindeer herding, fishing and fur trade.
Four people in miracle rescue in far north of Yakutia after getting lost in taiga at -18C. Video by Polar Airlines