Far Eastern Storks are some of Russia's most endandgered birds. Picture: WWF Russia/AmurSoEs
The CCTV camera set above the nest of the endangered Far Eastern stork caught the moment of an awful fire ravaged a field of dry grass in the Amur region of Russia.
The brave bird and at least five of its future nestlings survived only because the power line where the family of storks built the nest had metal support.
The grass was set on fire by several criminals next to the village of Tambovka close to river Gilchin, the area where every spring Far Eastern storks come to couple and breed nestlings.
Usually every family of storks has two to five white-coloured eggs.
Parents look after them together, with fathers staying on duty during daytime and mothers taking over at nights.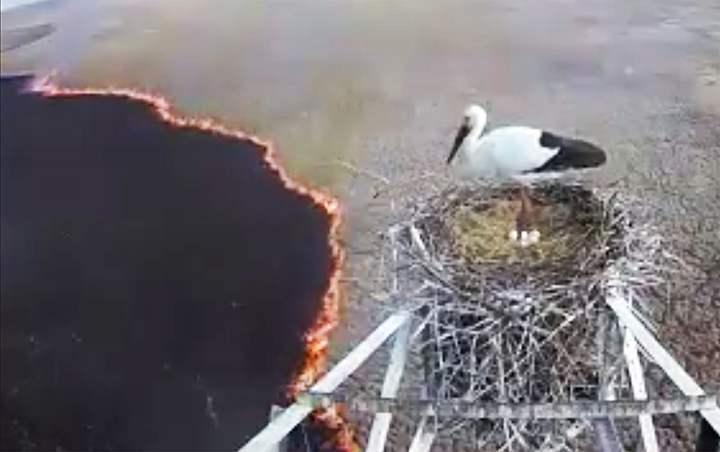 ---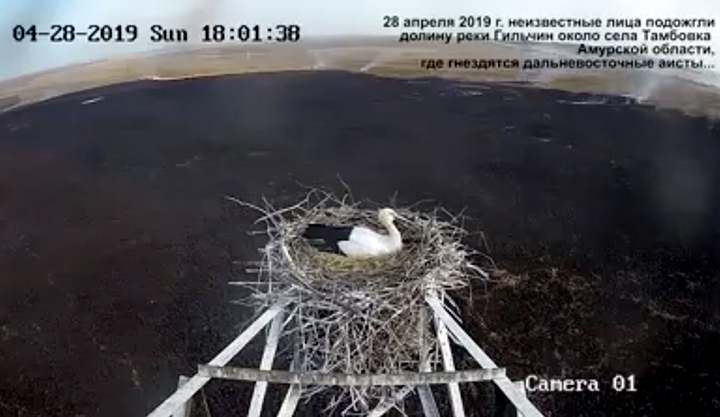 ---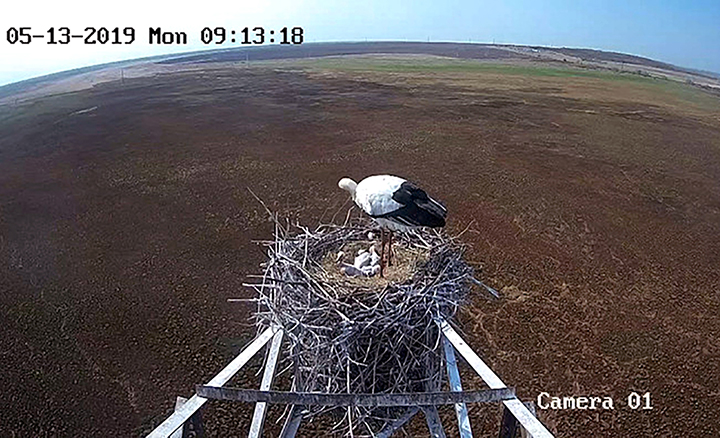 Hero stork pictured during the devastating wildfire and later with the nestlings. Pictures: WWF Russia/AmurSoEs
---
'This time the storks were very lucky because their nest was built high on the power line which had a metal support', said ecologist Anton Sasin who set the CCTV camera.
'Every year wildfires like this burn several storks nests with eggs and nestlings, as well as a lot of smaller birds which nest much closer to the ground.'
The video shows a fire ravaging through a huge grass field, leaving charred black soil in roughly 70 minutes from the moment when the fire was set.
A devoted stork is seen moving worriedly about the nest as the fire grows stronger, at some point with its beak open for several minutes when the smoke grows stronger, but not leaving the eggs.
The Far Eastern Stork (Ciconia boyciana) is one of the rarest birds in the Russian Far East, marked as 'endangered' in the country's Red Book.
A lot of efforts go towards protecting the population, with local environmentalists soaking tree trunks with anti-inflammatory liquid to prevent wildfires destroying nests.
This year four CCTV cameras were set in stork nests to monitor their life by AmurSoEs regional public environmental organisation and WWF Russia.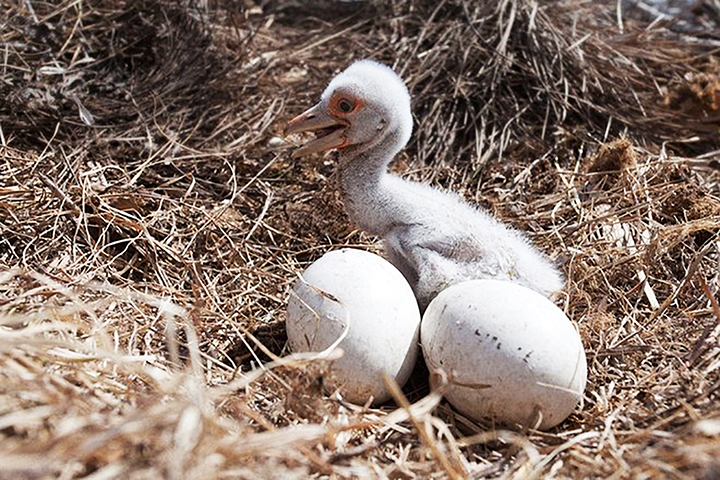 ---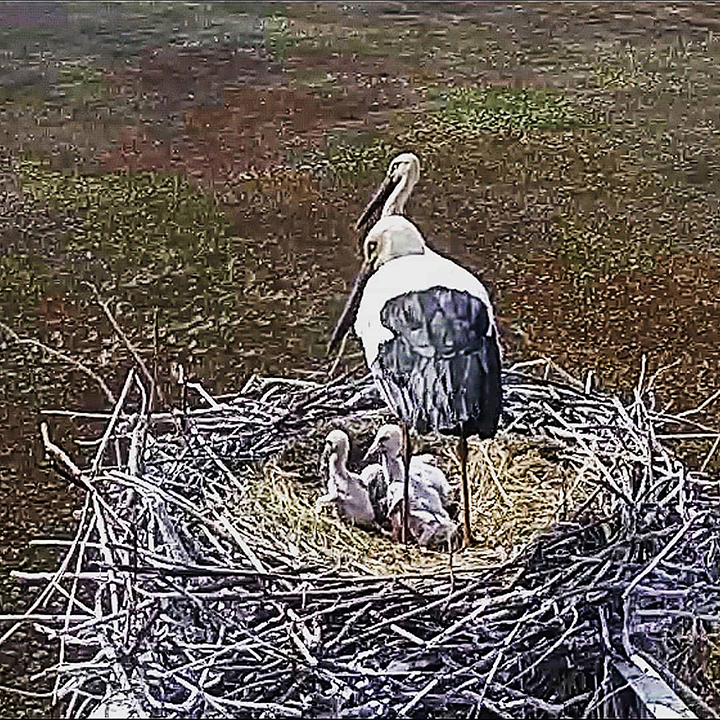 ---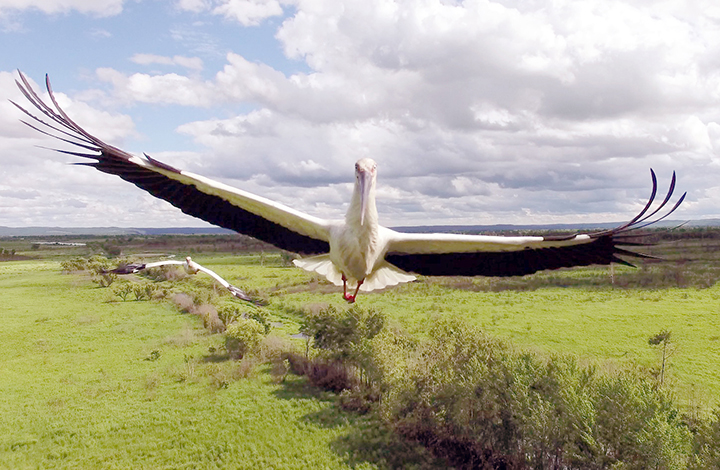 ---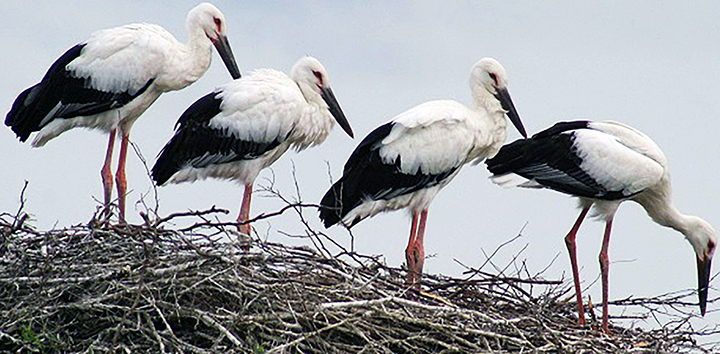 Far Eastern Storks are some of Russia's most endandgered birds. Pictures: WWF Russia/AmurSoEs
---
A live feed from the nests as well as the archive video are available here https://amurinfocenter.org/tools/projects/god-dv-aista/
The Amur region declared special fire prevention regime from 1 April this year due to a high number of devastatingly strong wildfires.
VIDEO BY WWF RUSSIA/AMURSOES