Surgeon Ergil Chadamba, 57. Picture: Kyzyl Hospital number 1
Dr Ergil Chadamba, 57, risked his life to perform what must have been his most extraordinary surgery. He crawled inside the debris of the collapsed asbestos plant, and, bending - because there was no space to stand up straight - used an ordinary knife to amputate both legs of a trapped demolition worker.
Earlier, the worker, who is only known by his name Alexander, has been with a colleague at the abandoned building of an asbestos plant in the town of Ak-Dovurak; the plant was scheduled to be torn down.
He and the other man were on the third floor when the entire 13-storey plant suddenly collapsed, killing Alexander's colleague.
More than nine hours after the catastrophe the rescuers managed to manually dig a narrow pathway to where Alexander was trapped.
The temperature was a numbing -25C. Several heating canons were used to warm him up while rescuers fought their way inside.
He lay in a state of pain shock, with both legs smashed by the fallen reinforced concrete slab.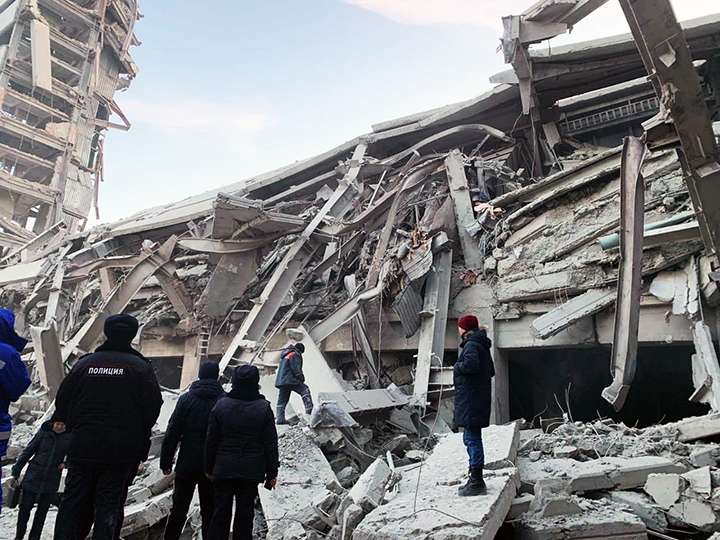 ---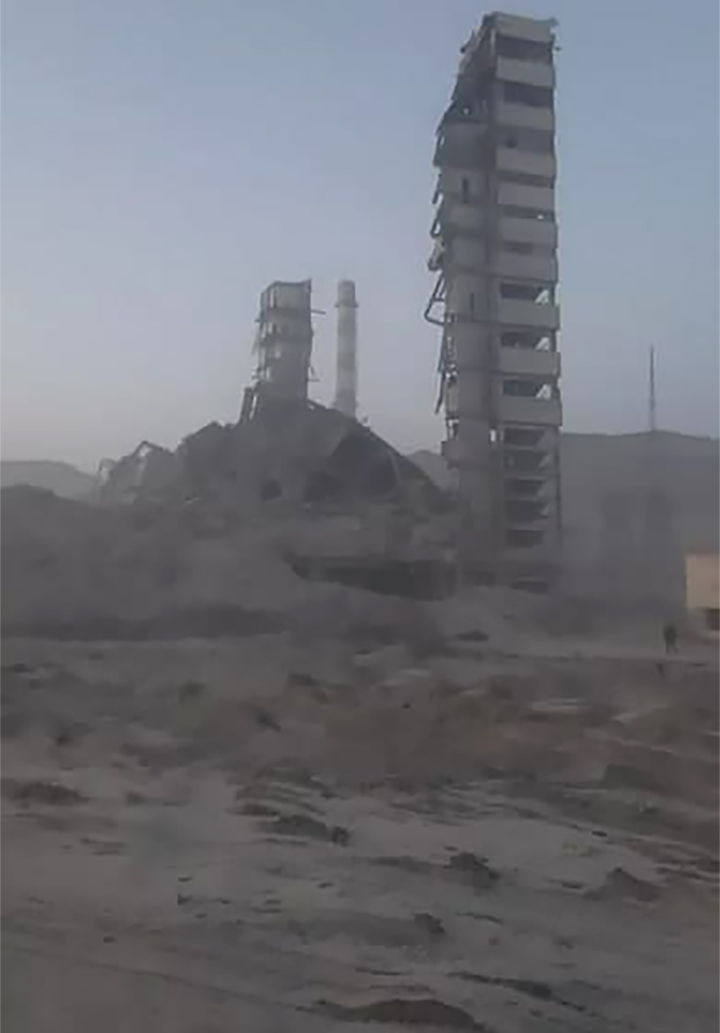 ---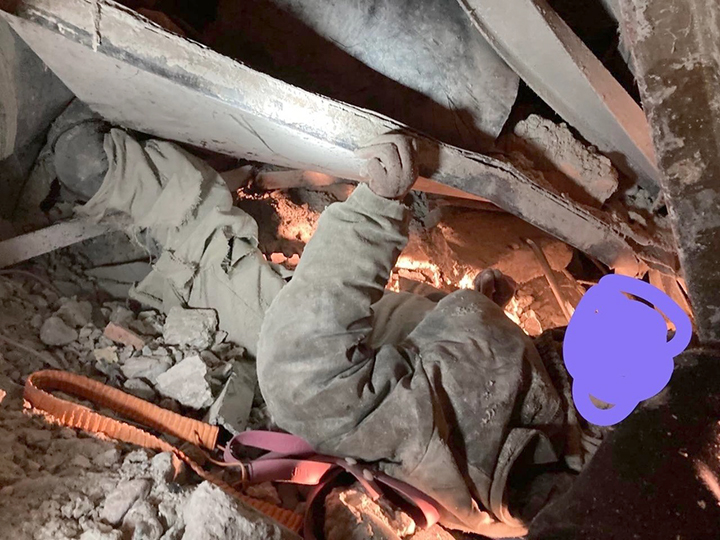 The ruins of the collapsed asbestos plant on the Republic of Tuva, and the survivor Alexander trapped by the plant's debris
---
A team of two doctors - surgeon Dr Ergil Chadamba and anaesthetist Dr Monge-Bayir Natpit-ool - crawled several floors up through the debris of the collapsed building, risking their lives, to assess his state and to decide the next step.
They concluded only way to free Alexander was to amputate his legs below the knees; the choice of instruments included a knife and two emergency tourniquets to stop blood loss.
'What else could I do?, said Dr Chadamba later. 'We couldn't have left him there, it was impossible to free him with both legs trapped. I had to make an extraordinary decision.'
The surgeon performed the below-the-knee amputation at -25C, using only one hand as he balanced himself with the other.
Alexander was given anaesthetic, but was conscious during the traumatic surgery.
A team of rescuers then crawled back along the wobbling construction, to rush the patient into the nearest medical centre for a more invasive amption.
This time both legs were cut above the knees.
Alexander was flown to Tuva's capital Kyzyl, where he was put into a medical coma. Doctors are now fighting for his life.
The plant collapse survivor Alexander, doctor Ergil and anaesthesiologist Monge-Bayir Natpit-ool. Pictures: Tuva Ministry of Emergencies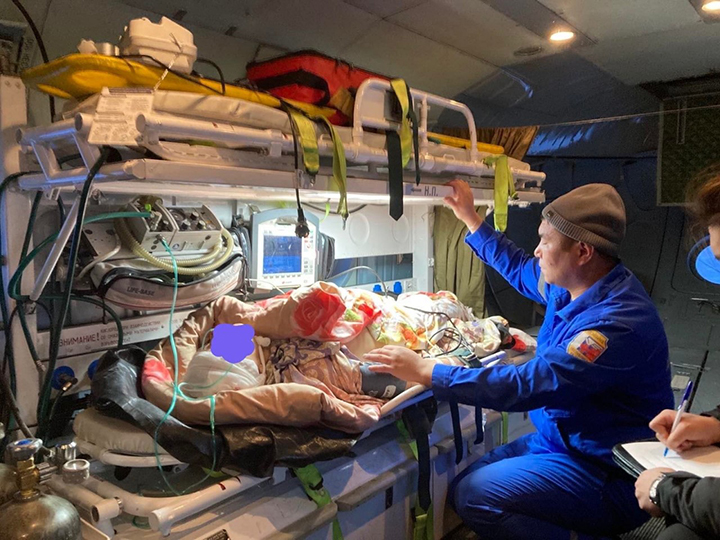 ---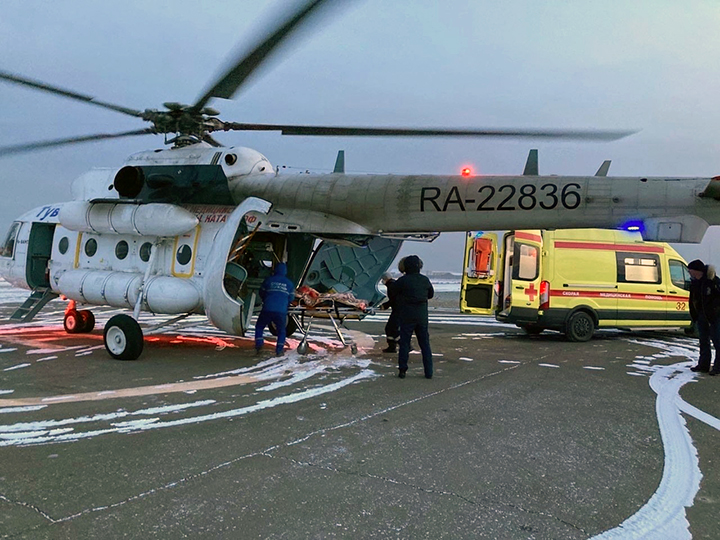 ---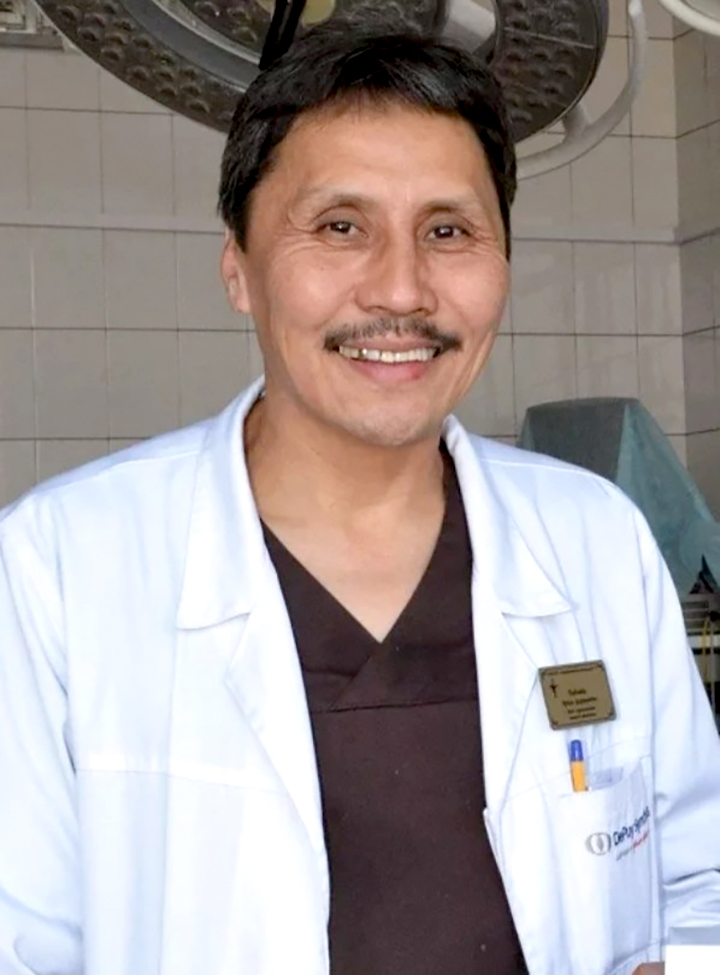 ---