Shoigu is also a renowned collector of Chinese and Japanese samurai swords. Picture: Sholban Kara-Ool
With the world facing so many current crises, Russian troops active in Syria, and strained relations with NATO and the West, it's unusual to see the Defence Minister relaxing. The Siberian-born politician is the longest serving member of the post-Soviet government, having held a succession of senior posts including Emergencies' Minister and briefly governor of Moscow region.
He headed the Rescuer Corps since the fall of Communism in 1991. This later because the Ministry of Emergency Situations. These pictures of him painting came courtesy of his friend Sholban Kara-Ool, the head of the Republic of Tuva. It is far from his only hobby.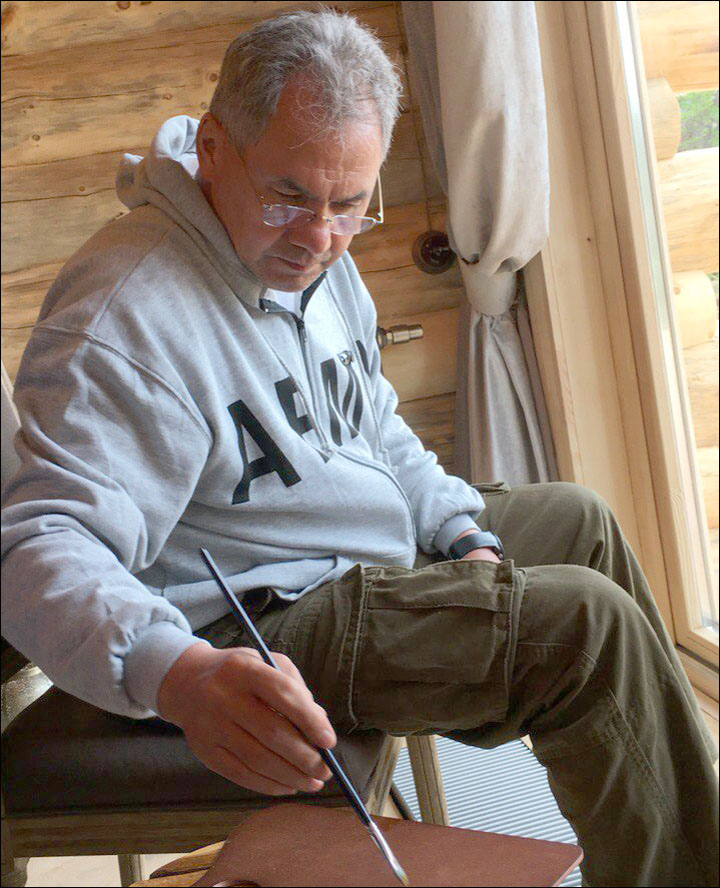 ---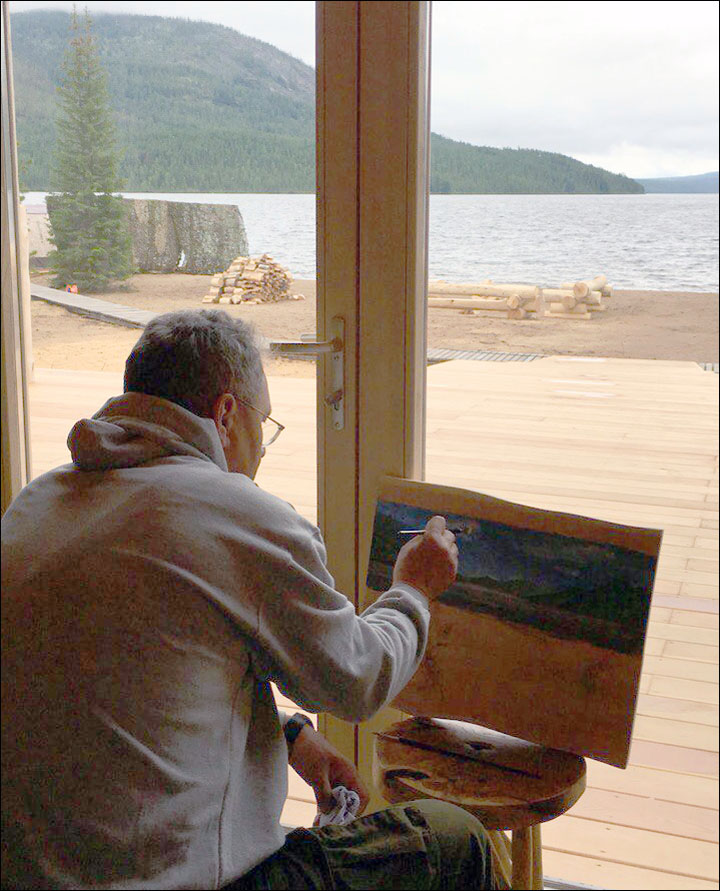 Rare pictures of Russia's Defence Minister Sergey Shoigu. Picture: Sholban Kara-Ool
---
Married with two daughters, 61 year old Shoigu - who holds the rank of army general - is an avoid enthusiast for both ice hockey and soccer. He is a renowned collector of Chinese and Japanese samurai swords, and other swords and daggers.
He plays the guitar to a high level, and is interested in traditional wooden handicrafts. In addition, he is known as an expert on Russia during Peter the Great's time. Shoigu was born on 21 May 1955 in Chadan, Tuva, to an ethnic Tuvan father and a Russian mother.
The Defence Minister also speaks nine languages fluently, including English, Japanese, Chinese, and Turkish.