The tram keeps running unless the thermometer hits minus 58C. Picture: MMG
Designed by Soviet planners, it connects the town through pristine Siberian taiga in the valley of the Angara River, an incongruous sight that has seen it voted the Best in Russia in 2001 in an international competition of top tram rides.
It is one of four 'rocket trams' in Russia - the only one east of the Urals - and reaches a top speed of 70 kilometres per hour on its undulating route.
Officially, it is known as a speed tram.
It also keeps running unless the thermometer hits minus 58C, and it operates year-round, including the long winter from October until April.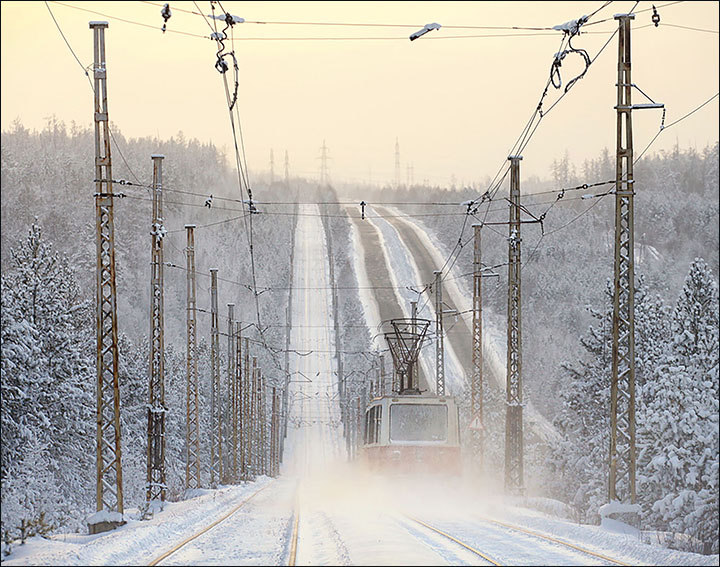 ---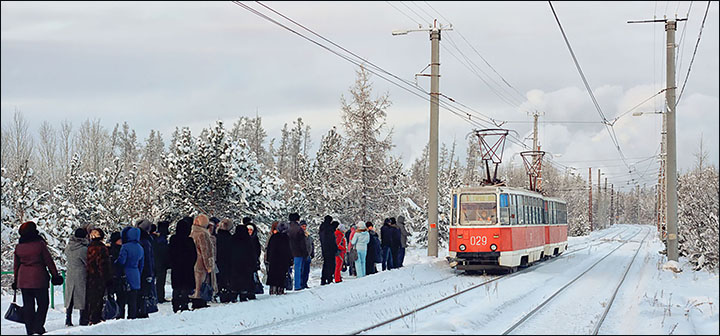 ---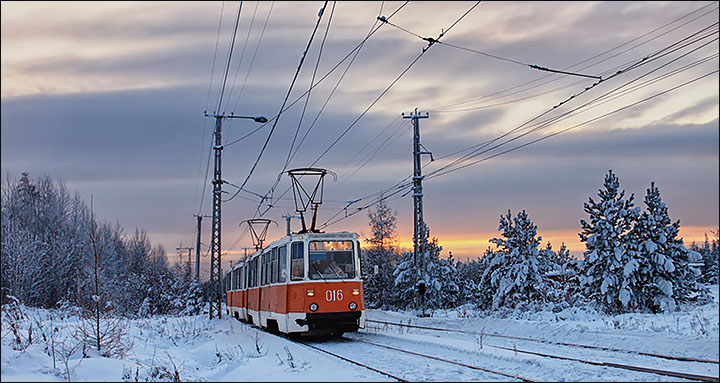 The tram keeps running unless the thermometer hits minus 58C. Pictures: MMG
---
Considered a tourist attraction in Ust-Ilimsk, the tram line went into service in 1988, but the adventurous part of the route, connecting the Angara Farm with a local cellulose factory and the Northern Heat and Power station was opened four years later.
It was built after workers of the local timber manufacturing complex were polled at the beginning of 1980s on the most convenient way to get to work.
A majority voted for tram.
---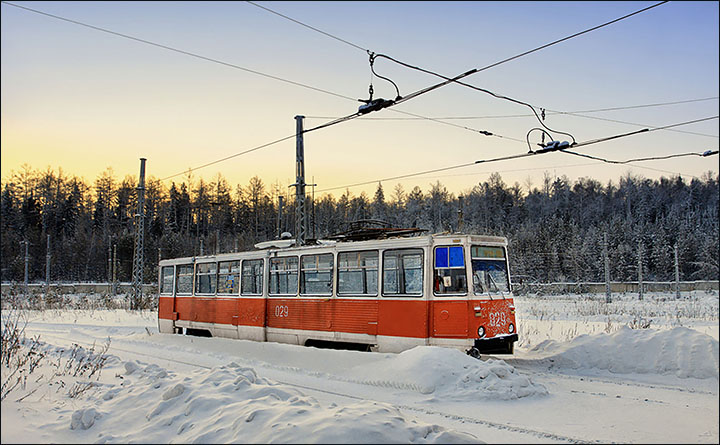 ---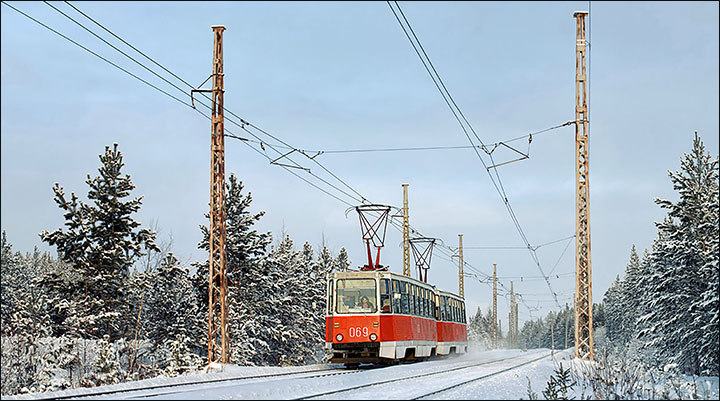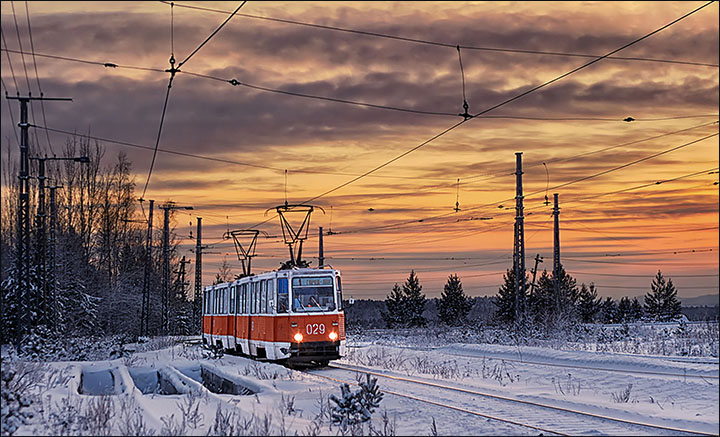 ---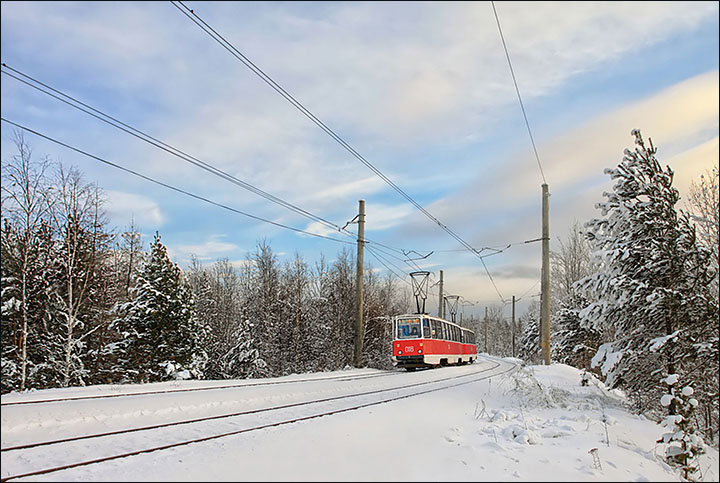 Full steam ahead through taiga! Pictures: MMG, Vladislav Fomenko, LVM
---
The first part of the line was built to provide a speedy connection between the city and the timber plant.
Trams depart every 5 minutes at peak times, and every 30 minutes during the rest of day.
Every car - seating 32 passengers - has a tram attendant.
There are two routes - number 1 goes from residential district number 9 to via 40th Anniversary of the Great Victory Street' to Dimitrova street, followed by stops at Mechtateley Street, Lesnoy village, Dachas, Tram Depot, Angara farm, Cellulose Factory and Northern Heat and Power Station.
The second route doesn't go beyond the Tram Depot.
Pictures of the Ust-Ilimsk tram by Andrey Sergachev, Vladislav Fomenko, MMG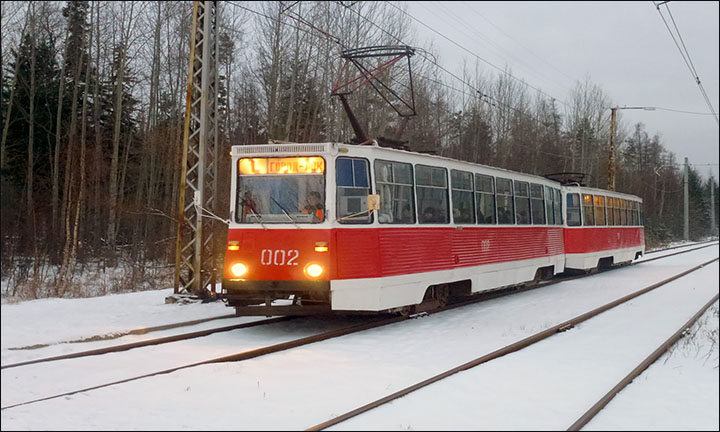 ---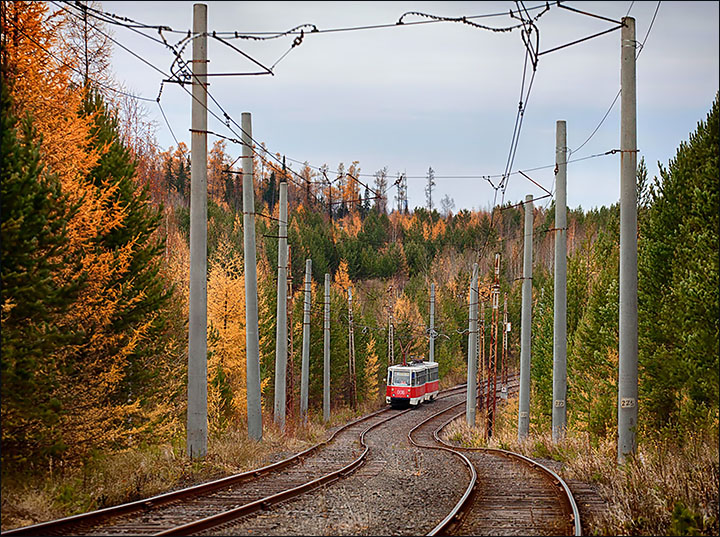 ---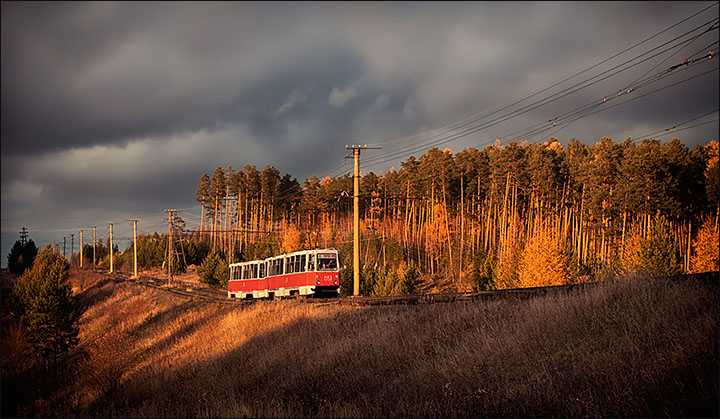 ---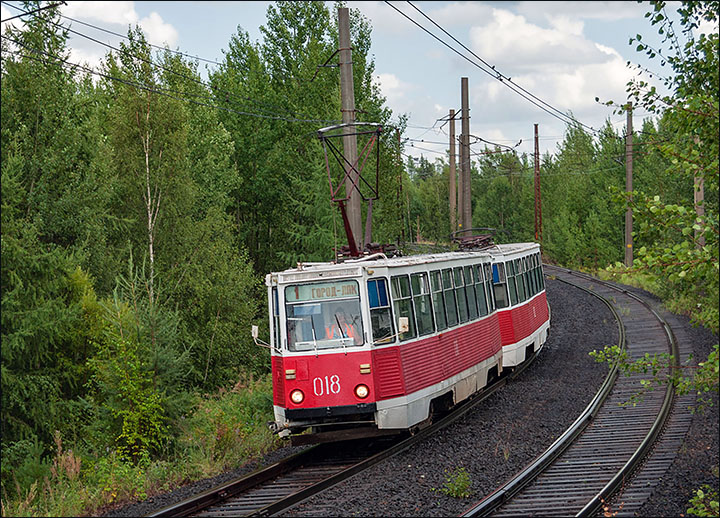 ---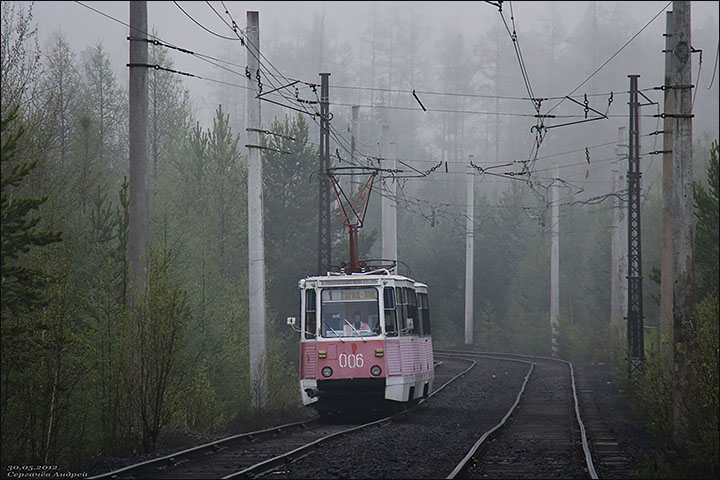 ---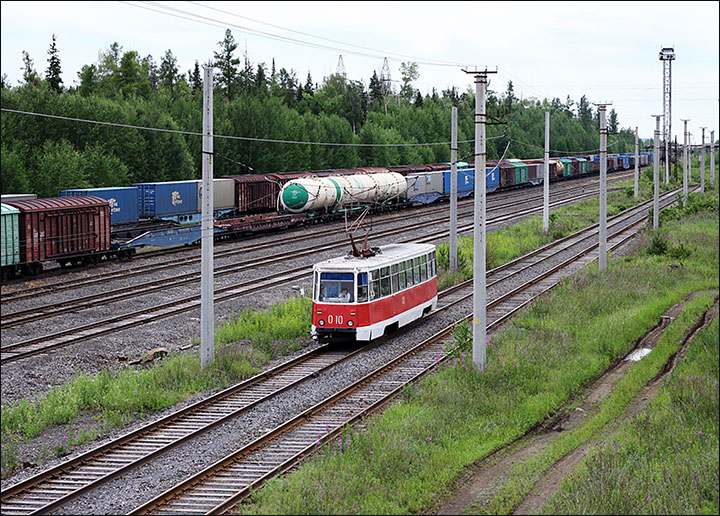 ---