Vera Timoshenko spent all her lift in her native Nikolskoye village on Bering island, the largest in the Commander islands grouping with a population of 690 people - 333 of them are Aleuts. Picture: Aborigen Kamchatki
---
A 'treasure trove of Aleut folklore, national songs, dances and history', Vera was the last person to preserve Bering dialect of the language unique to her remote island.
'No-one could expect in my school time that the language we heard in every house could vanish', she said three years ago.
Vera worked for more than 30 years as the head of the Aleut state archive.
Until her last days, she stayed in close contact with Russian and foreign specialists to pass the knowledge of the Aleut language and culture.
She translated novels and poems and tried her hardest to pass the language to her own children and other youngsters around her. But despite her efforts she was the last active speaker of the dialect.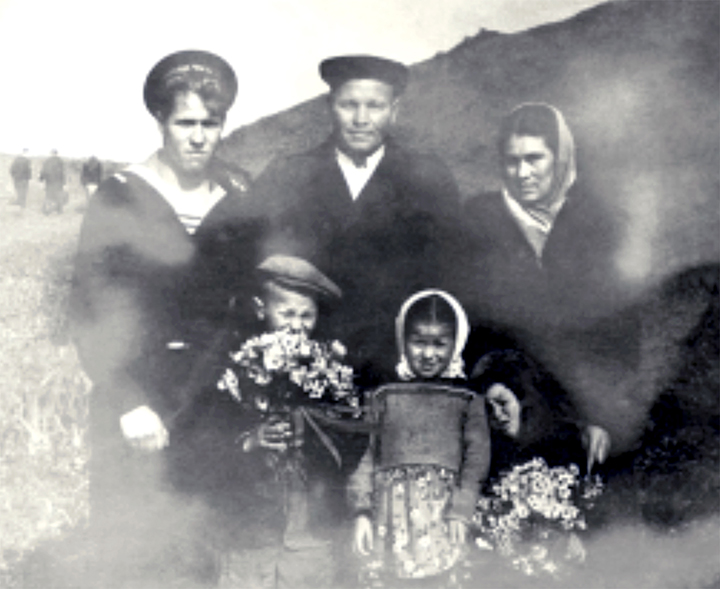 ---
---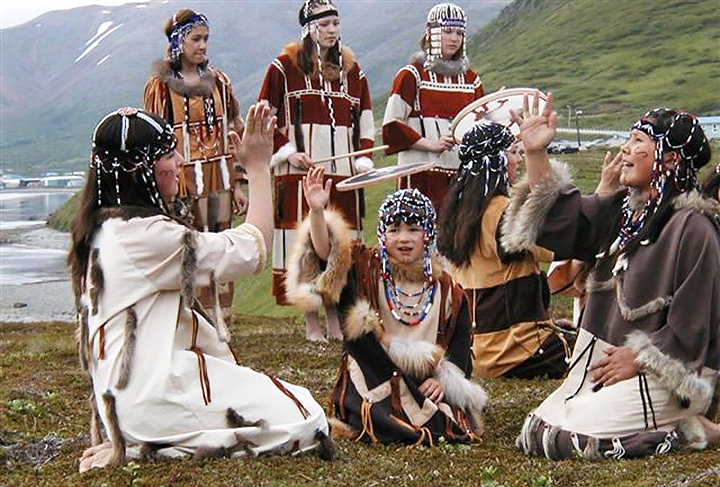 ---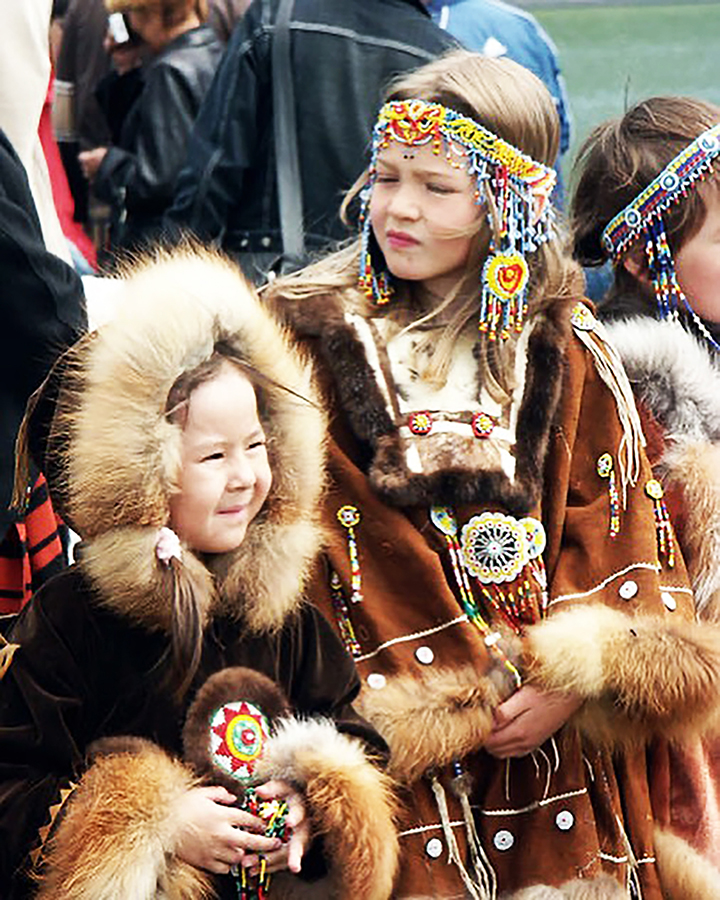 ---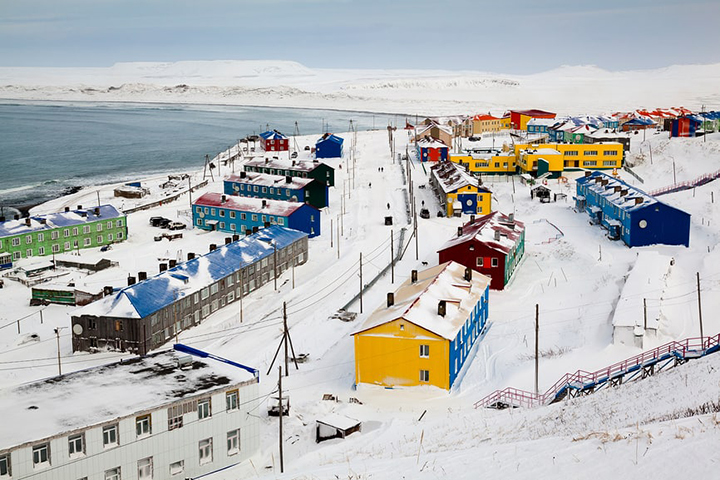 Vera Timoshenko pictured with her family and in tbe later years; Aleuts of the Bering island and Vera's native village of Nikolskoye. Picture: Aborigen Kamchatki
---
There are several people living on the American island of Atka - 1,200 kilometres distant - who speak sister dialect yet it is seen as quite significantly different to the now-extinct Bering dialect.
Vera spent all her lift in her native Nikolskoye village on Bering island, the largest in the Commander islands grouping with a population of 690 people - 333 of them are Aleuts.