Yakutia, Russia's coldest and largest region, hit by spring and early summer wildfires
Two school boys aged 13 and 15 were seen working on the edge of a wildfire threatening their home village of Ynakhsyt, Nyurbinsky district in northwestern Yakutia.
Local authorities tried to deny teenagers were involved, but later admitted parents allowed them to work alongside firefighters and volunteers.
The number of the wildfires in the Nyurbinsky district grew so fast due to a long spell of hot, windy and dry weather that a state of emergency was announced in the area, with calls for extra help in both manpower and equipment.
Residents of at least two villages had to evacuate as wildfires got too close to their homes.
---
Early summer 2021 wildfires inferno in Yakutia, Russia's coldest region
---
The republic's authorities were accused of downplaying statistics on wildfires by a factor of between ten and twenty by Russia's Federal Ministry of Nature.
'The Republic of Yakutia claims that wildfires in Nyurbinsky district burn across 1,057 hectares, while our data shows that it's over 20,000 hectares', a statement from the Ministry of Nature said.
Videos from Nyurbinsky district show local residents helplessly attempting to stop crown fires from the ground, then retreating as a mighty wall of fire towers in front of them.
---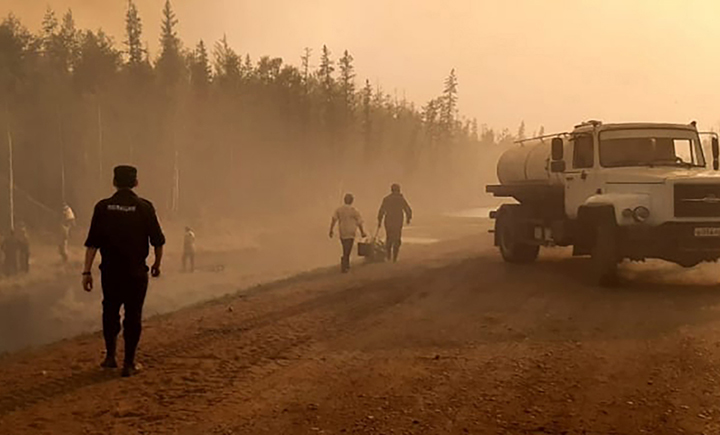 ---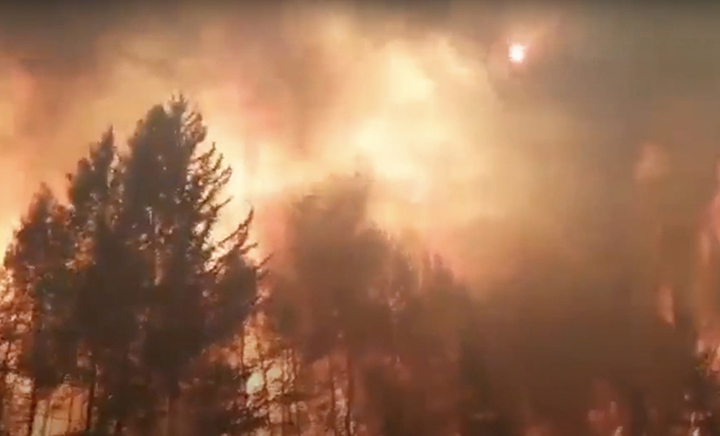 ---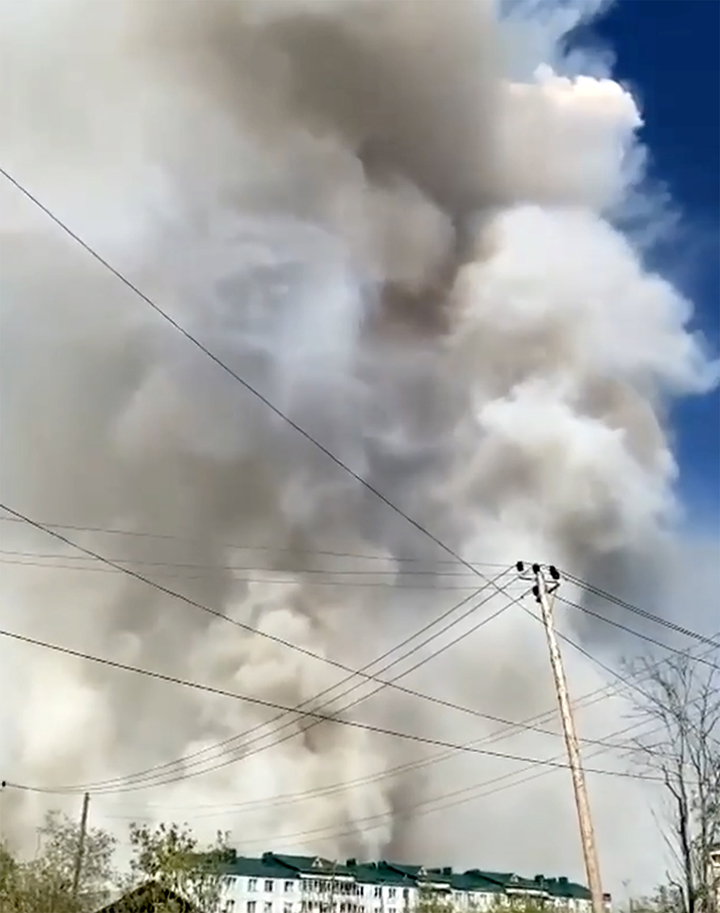 ---

Wildfires rage in north-western Yakutia, with the first fires registered as early as beginning of May 2021
---
Several dozen firefighters and a Be-200 amphibious plane were sent from the Khabarovsk region to help struggling Yakutia, the world's coldest inhabited region which straddles the Arctic Circle.
More than 4 kilometres of an underground fiber-optic telecom cable melted in Vilyuysky district wildfires, a short distance east from Nyurbinsky district.
An emergency team was unable to fix the cable, because the site was still in the middle of wildfires, so some school students sat end-of-the-year exams with a patchy reserve connection.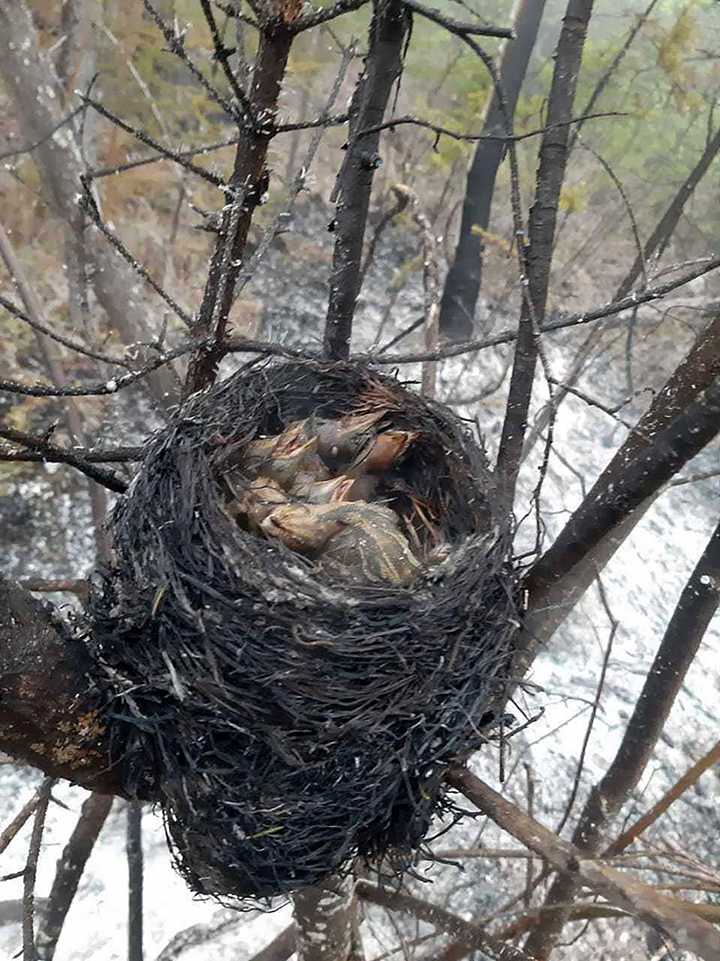 Devastating damage to wildlife by summer-2021 wildfires in Yakutia. Picture: Ykt.top
---
Several hundred miles to the east from Nyurbinsky district, wildfires are threatening the settlement of Khandyga on river Aldan with more than 6,000 residents.
The evacuation warning was issued by the republic's ministry of emergencies, urging everyone to be ready to either fight the fire or flee.
---

Early summer 2021 wildfires inferno in Yakutia, Russia's coldest region
---
The first Arctic wildfires were registered in Yakutia north of Srednekolymsk on the Kolyma River at the beginning of June, a month earlier than last year.
Early in May wildfires were spotted outside Oymyakon, the world's coldest permanently inhabited place.
Nearly 70% of all Russia's wildfires last year were in Yakutia, reported the Ministry of Nature, with over six million hectares of forests and fields burnt in 2020.
Last year's long and very intense wildfire season started a vicious circle with deposits of peat catching fire, and burning even during the coldest days of winter - to then reignite again once the snow melted.
The Siberian Times reported on the peat fire continuing to burn all through rainy and cold autumn, and then at winter temperatures of -50C in northeastern Yakutia.