A Siberian shaman carries a ritual in the Republic of Tyva. Picture: Alexander Nikolsky
There is a of anxiety ahead of Sunday's fixture at the Luzhniki stadium in Moscow, already described as the 'match of the lifetime' by Russian team player Artyom Dzyuba.
President Vladimir Putin promised to watch, though he didn't confirm if he will make to the stadium in person.
Russian betting companies mirror the pessimistic mood with most of the bets placed for Spain; meanwhile the country's most-read tabloid Komsomolskaya Pravda went to seek help for the national team in Siberia.
The newspaper called for shamans in Irkutsk region to carry a ritual which is believed to bring support from the 'spirits of sport'.
'We need all help we can summon to strengthen our team in the fight against the Red Fury', the newpaper wrote. 'Six priests took their best tambourines to conduct the rite in a forest near Irkutsk.'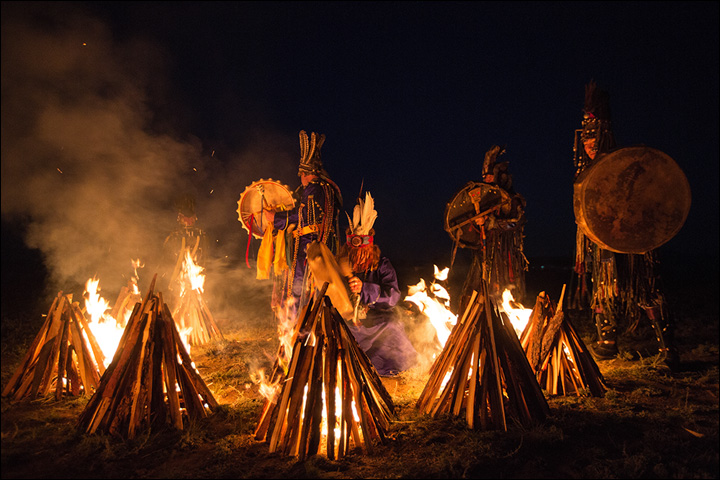 ---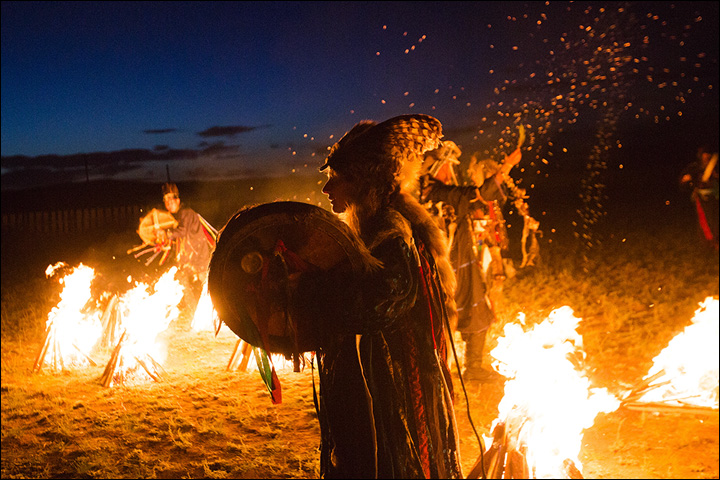 ---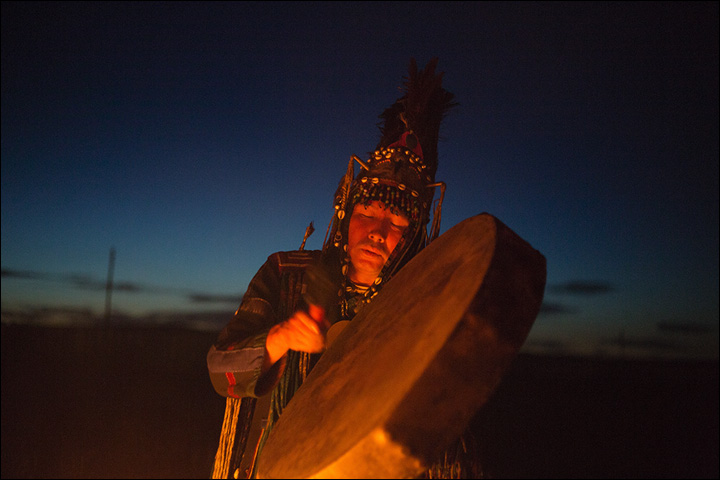 ---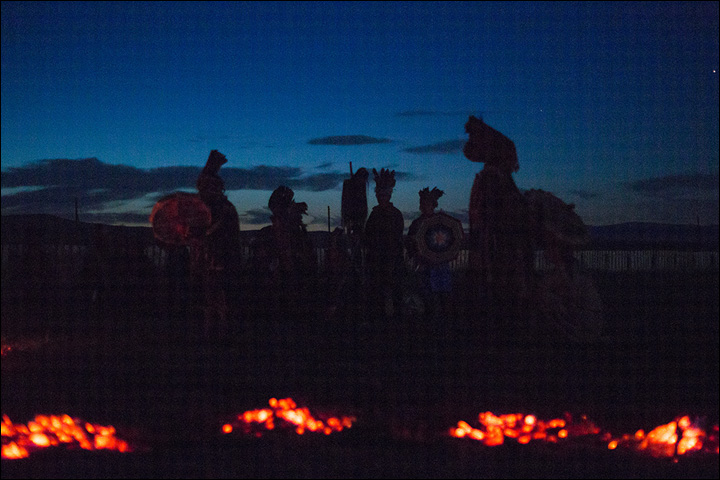 ---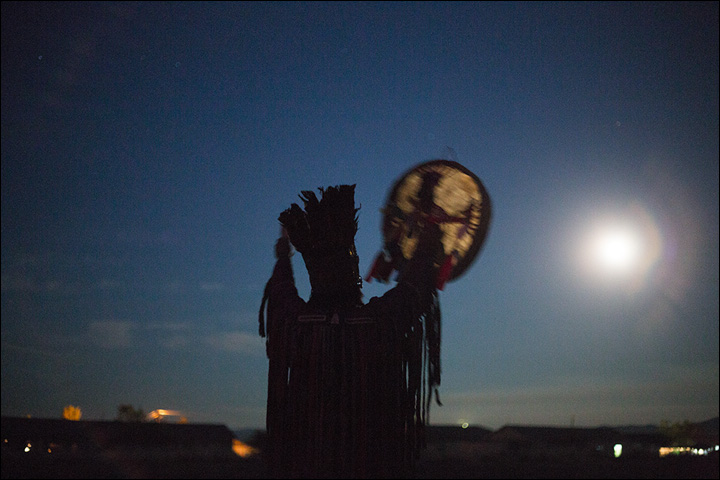 Shamans in the Republic of Tyva. Pictures: Vera Salnitskaya
---
Shaman Alexaner Timurov said that the ritual involved praying and gift offering.
'We read the list of all players' names and asked their ancestors to support them all during the game, protect them from traumas and keep their spirits high.
'We think Spain will find it hard to stand against the Russian team if the ancestors were to join them.'
Several regions in Siberia, specially Republic of Tyva, Republic of Buryatia and the Altai mountains retain respect for shamans and belief in their extraordinary powers.
In Tyva, the remote mountainous republic in southern Siberia, shamans have shops in the capital city Kyzyl.
Locals and tourists visit them to seek medical advice or 'a glimpse into a future', offered by priests who promise to have access to the world of good and evil spirits.
The same republic holds international festivals which brings shamans from as far away as Peru, Greenland, South Korea, Mexico, Chili, Mongolia and Sweden.