Third or less the normal weight for a boy of his age. Picture: MK
Valery Kondourov was rushed 5,904 kilometres from his home in Magadan to Moscow for urgent treatment after the emaciated boy was found to be 'close to death'.
He was one third or less the normal weight for a boy of his age.
Years of 'food deprivation torture' meant he was just 104 cm tall - 3ft 5 inches, more usual for a child aged 5 or 6.
A criminal probe will examine whether she was starving him to claim social benefits and charitable donations.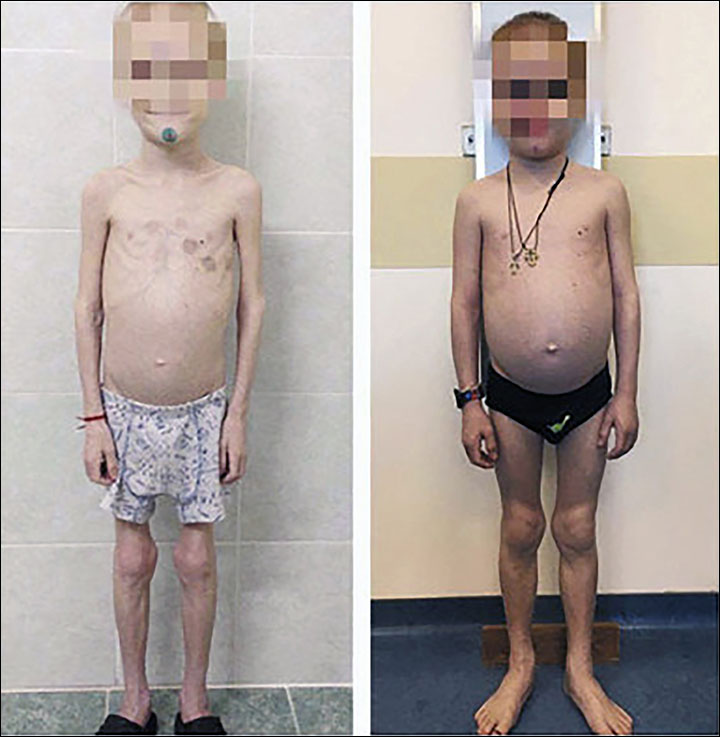 ---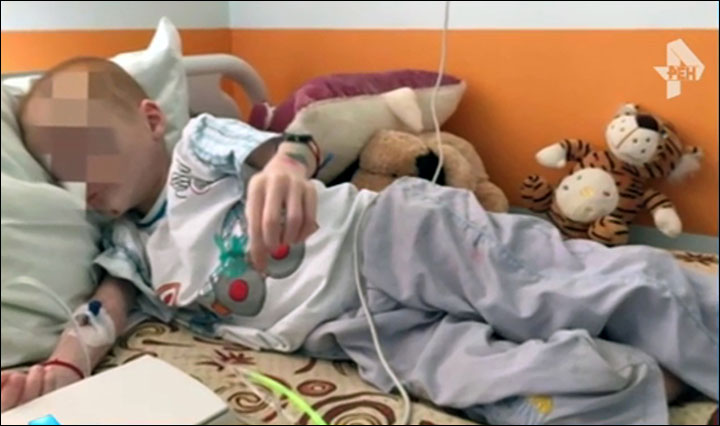 ---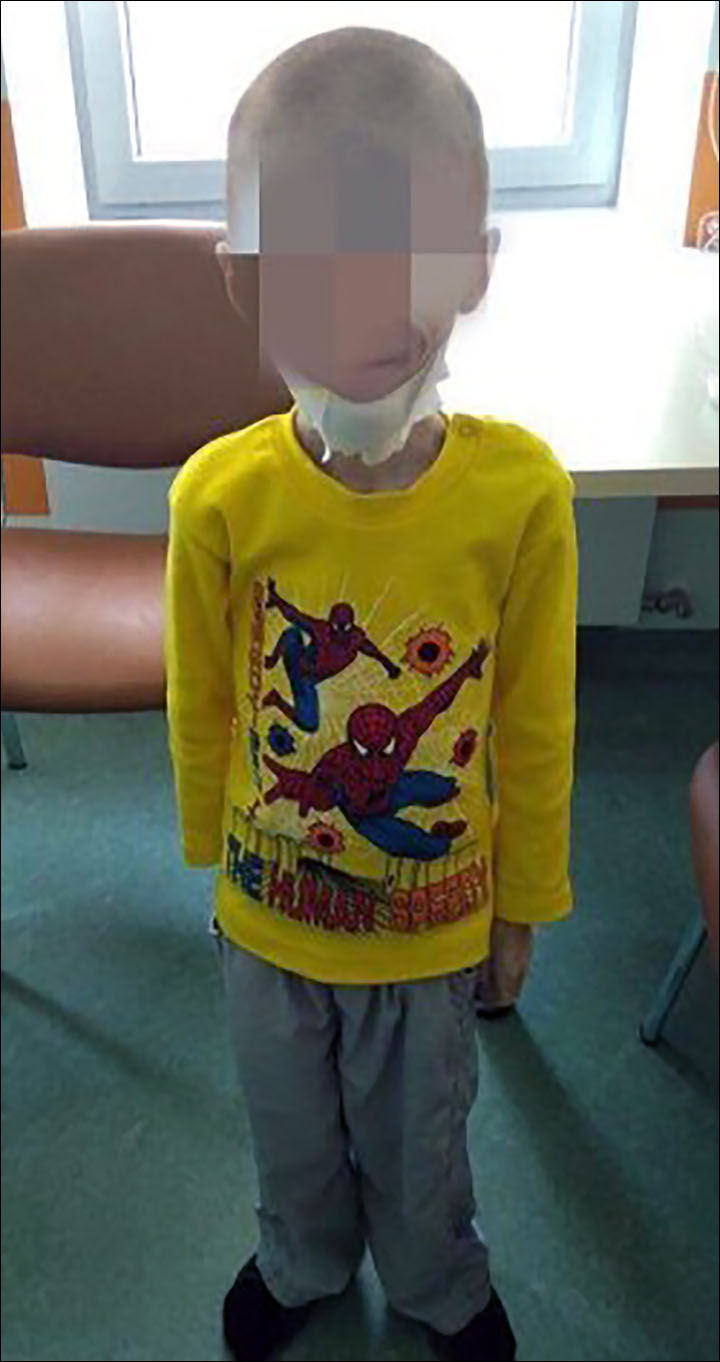 A criminal probe will examine whether the boy was starved to claim social benefits and charitable donationsor. Pictures: REN TV
---
His foster mother - who has not been named and was described as 'excellent' by local child car officials - was found to have scared the boy so much that he would not eat in her presence.
When she first fostered him aged three he was described as 'normal'. She home schooled the boy so teachers did not see his condition.
Shocked Moscow psychologist Svetlana Suleimanova said: 'Doctors invited me to inspect the boy. They said they did not find any illnesses but registered strange behaviour.
'The boy quickly ate everything as soon as his mother left the room, but when she was present, he was naughty and said that he was not hungry.
'He confessed to me later that his mother forced him to say he did not have any appetite.
'She punished him if he did not obey. She was also giving him some pills and he was always vomiting afterwards.'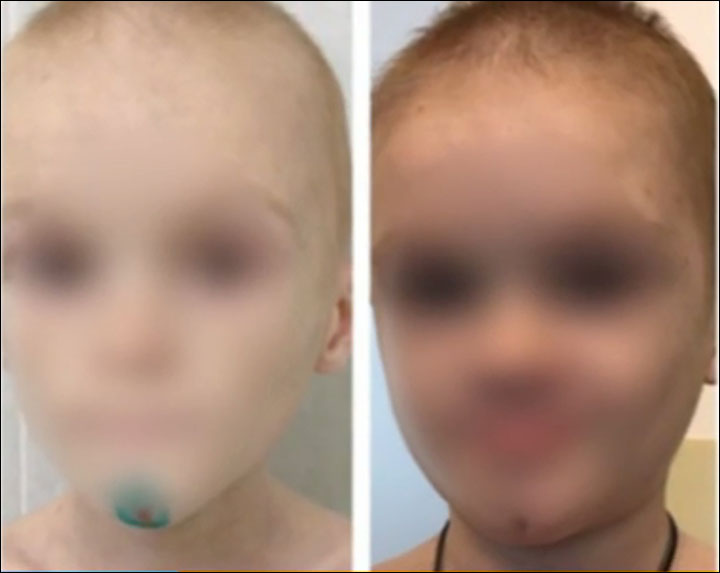 ---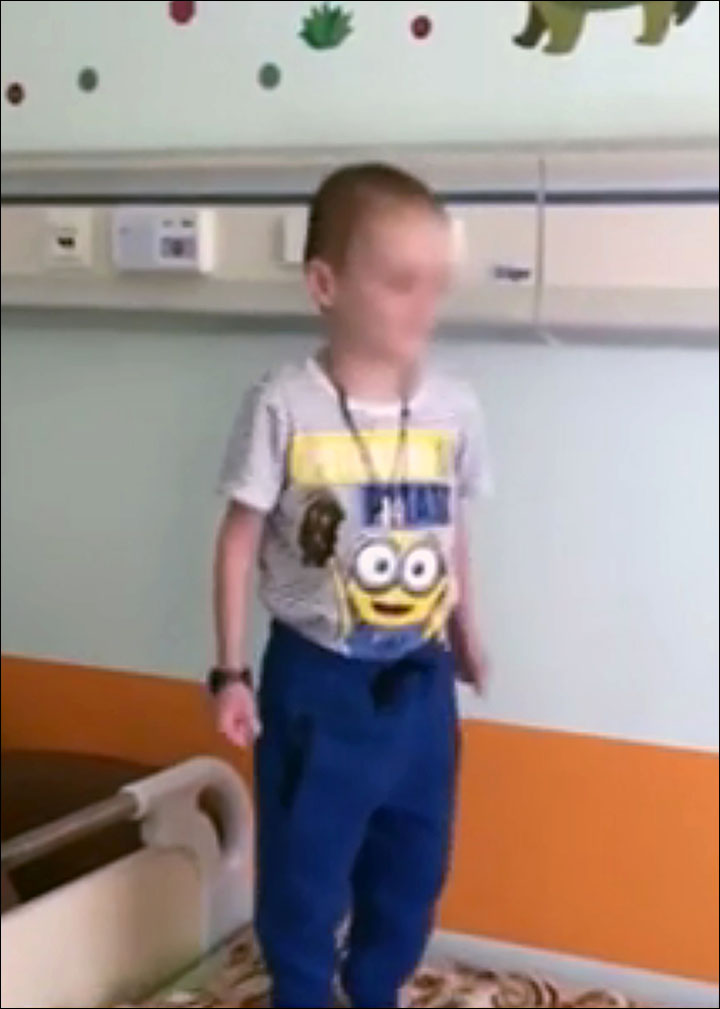 The boy is getting better now. Pictures: MK
---
The foster mother and her husband are now under criminal investigation for their treatment of Valery.
The psychologist has offered to raise the boy.
He remains in hospital in Moscow and has already put on another 7 kg.
'He is calling me all the time, telling me about himself, and how he wants to live in a family. I can't betray this child now.
'He says he understands that this ex-parents did not treat him well, so he does not want to live with them again.'
Suleimanova has raised 8 foster children in addition to having 5 of her own.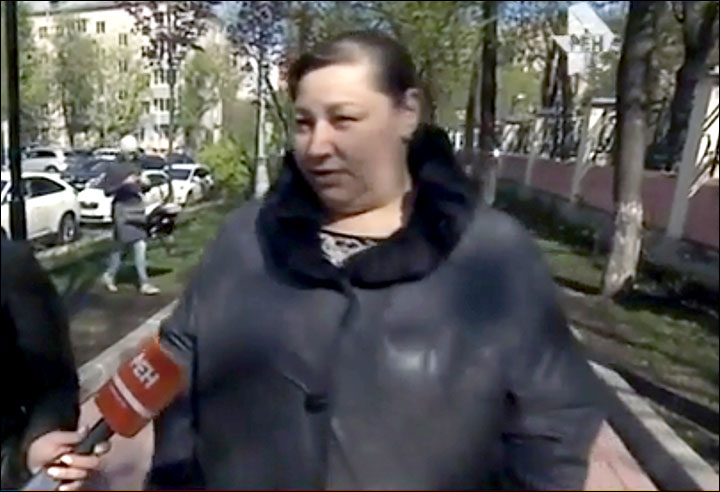 The psychologist has offered to raise the boy. Picture: REN TV
---
Maxim Ladzin, advisor to the children's ombudsman, said: 'Having got to know about this case, we went to the hospital, talked to doctors, and invited psychologists to examine the boy.
'All his intellectual abilities are normal, he would not lie for the sake of it, so we do not doubt his words about his treatment by his foster parents.
'We have contacted childcare authorities in Magadan and got excellent comments about the boy's mother. They said: 'She deserves a monument for what she has done. We are worried about their professionalism now.
'A criminal investigation was open against them in Magadan. The foster parents were in touch with me earlier but vanished as soon as they heard about the preliminary police checks and possible accusation of an attempt on the life of their underage son.
'We know that the boy's father was a guard in a shopping centre and earlier a driver. His mother is a housekeeper.
'They have an adult son who lives with them, and an adult daughter who lives in Moscow.'