The mother bear is seen rolling in the snow with her second cub in Orto-Doydu Zoo in Yakutsk, Russia's largest and coldest region.
Pictures were shared by popular local photographer Natalya Okoneshnikova, who said that this was the first time she managed to snap the polar bears from such close proximity.
'They were hugging and playing right in front of my camera. Hopefully I managed to share the feeling of love between the mother and the cub', she wrote.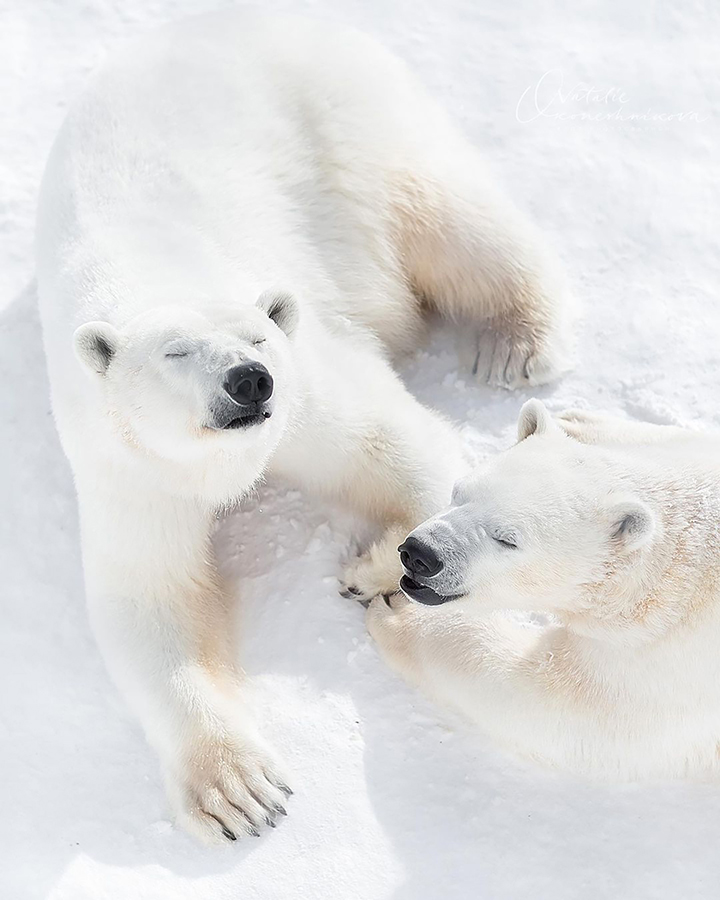 ---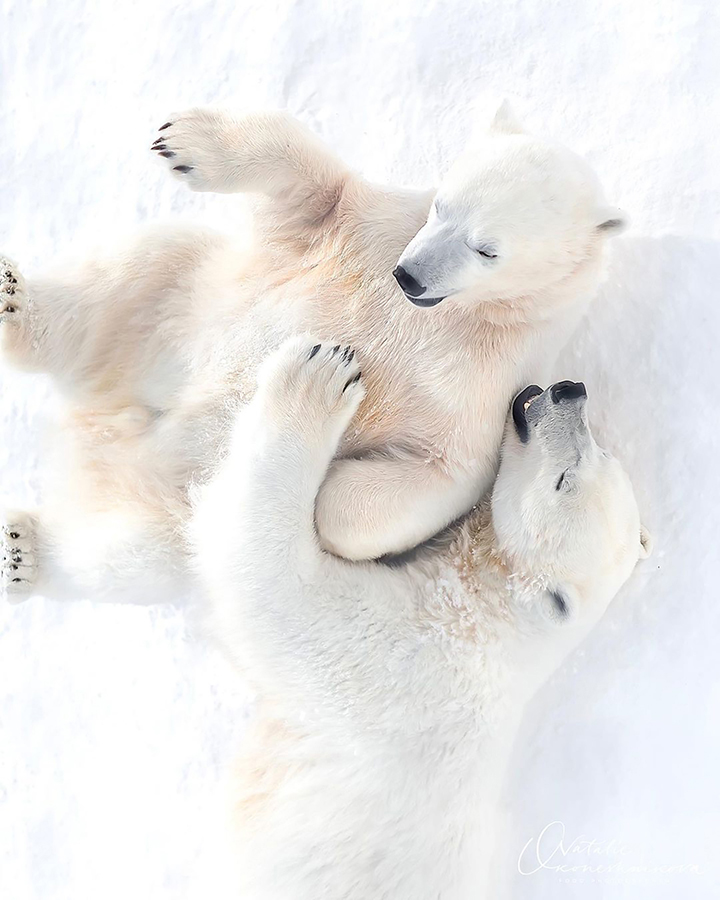 ---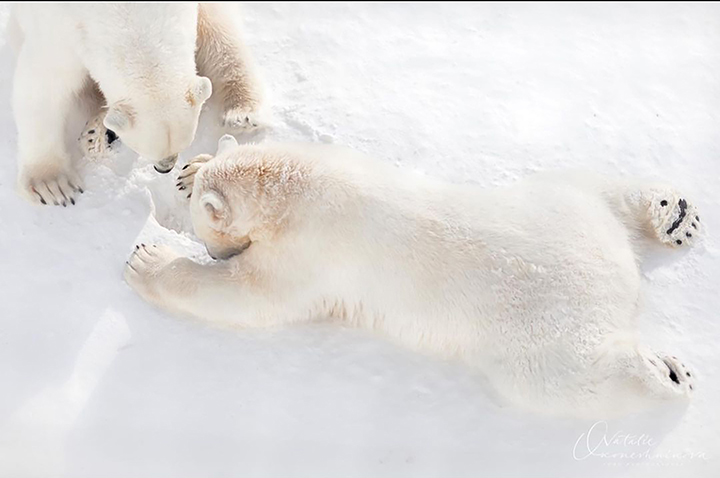 ---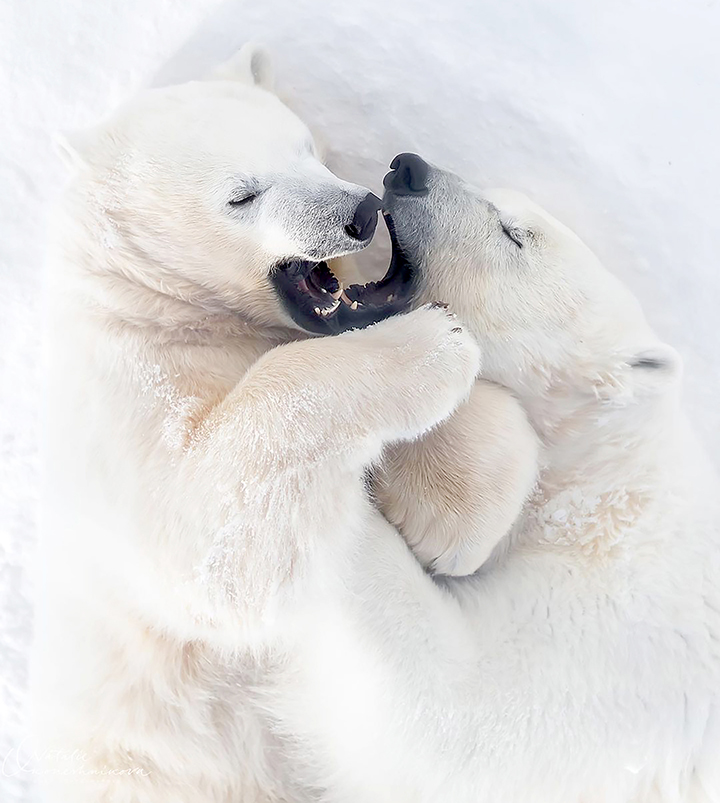 Kolymana pictured with her cub in Orto-Doydu Zoo in Yakutsk. Pictures: Natalya Okoneshnikova/natalieokoneshnikova_
---
Kolymana was four months old when she lost her mother.
She was seen marooned all alone on a drifting ice floe in the Arctic, and after days of checking and waiting if the mother was around, the cub was rescued by the team of WWF Russia's Bear Patrol.
To save Kolymana from a hungry death, the patrol team nursed her for several months and later transported her to the zoo in Yakutsk where she has lived for the last eight years.
Kolymana has given birth to two cubs, in 2017 and in 2020.
Kolymana aged four when she was rescued by WWF's Bear Patrol. Pictures: Fedor Yakovlev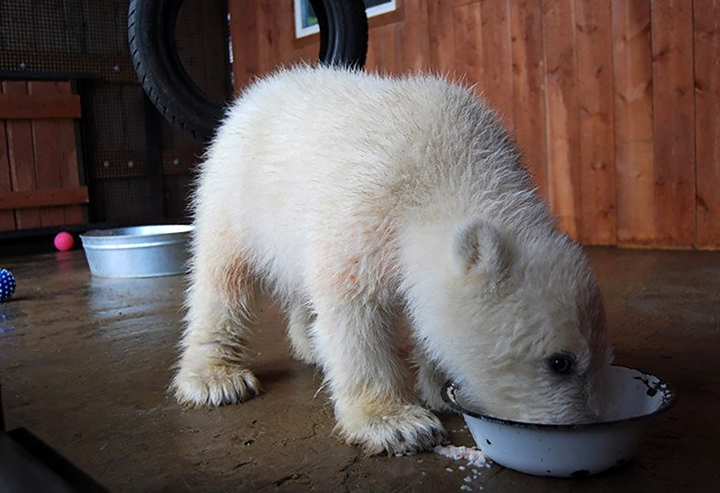 ---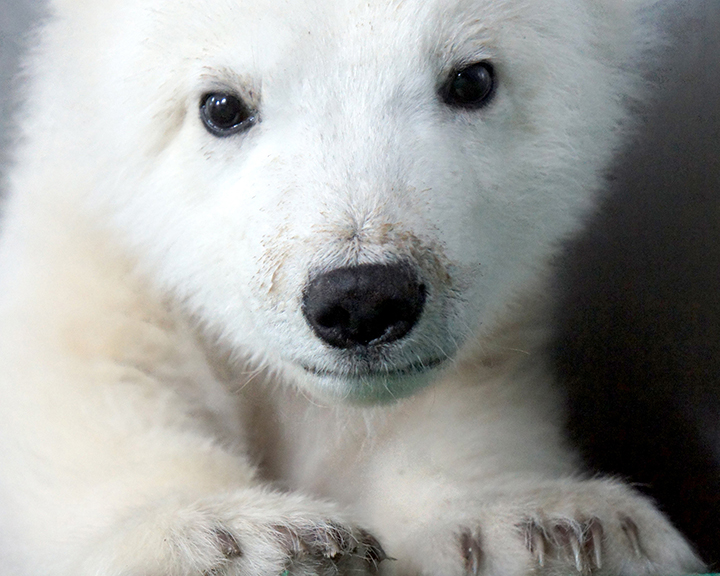 ---