Peat deposit pictured burning at -60C outside Oymyakon, the Pole of Cold. Picture: Semyon Sivtsev
Photographer Semyon Sivtsev shared videos and pictures of the zombie fires outside him home village of Oymyakon, The Pole of Cold.
'I filmed them near to grasslands close to the village of Khara Tumul, not far from Oymyakon (3.6km west from Oymyakon, The Siberian Times). It was in the area where wildfires were burning in the summer', Semyon said.
This area outside Oymyakon was the first to catch wildfires earlier this year, as satellite images show burning flames on 1 May 2021.
What followed next was the worst to date season of wildfires in Yakutia, Russia's coldest and largest territory, with over 8 million hectares of woods destroyed by the fires.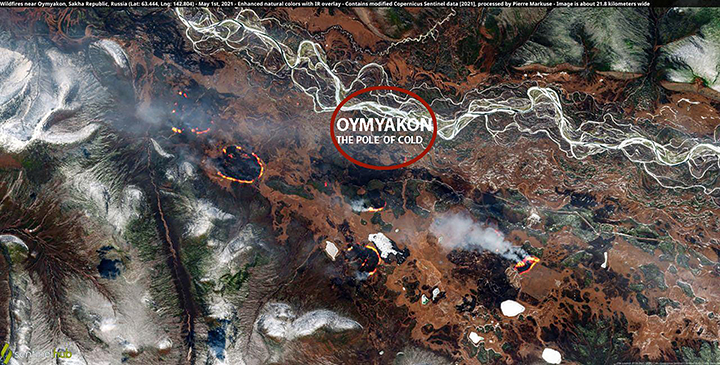 ---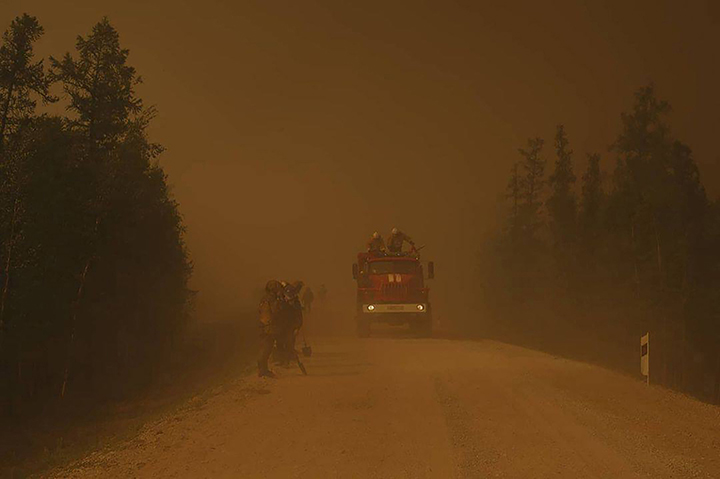 ---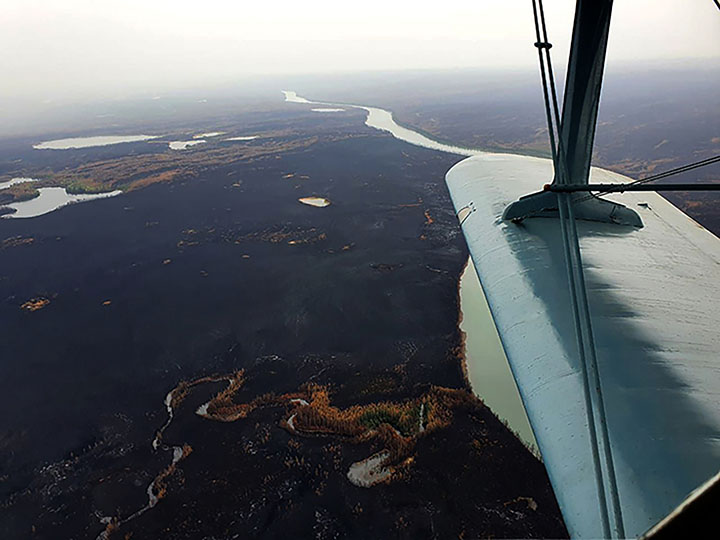 First in 2021 wildfires registered outside Oymyakon at the beginning of May 2021; the devastating wildfires-2021 in Yakutia, and their aftermath. Pictures: The Siberian Times, MieneKiene, Yakutia's Ministry of Emergency
---
Semyon witnessed quite a number of such zombie fires around Oymyakon, with some of them eventually extinguished by the snow melt in spring.
'I know at least one zombie peat fire burning for several years in the area of Mundullakh, not far from Oymyakon.
'It was extinguished by a combination of snowmelt and heavy rains, and a lake formed in this place four years ago. The peat burns down and is replaced by water; this was also aided by the permafrost thawing', Semyon Sivtsev said.
Video of burning peat fire at -60C outside Oymyakon, the Pole of Cold, and a lake in the Oymyakon area, formed at the site where peat fires were burning continuosly for several years. Video, picture by Semyon Sivtsev
---