Zauropod. Artistic reconstruction of Andrey Atuchin.
The find is proof of the northernmost known long-necked sauropods, says a new study. Evidence has been found of both adult and baby teeth, seen as proof that these huge dinosaurs not only visited this site - at 62 degrees north - but lived here.
At the time this was a polar region.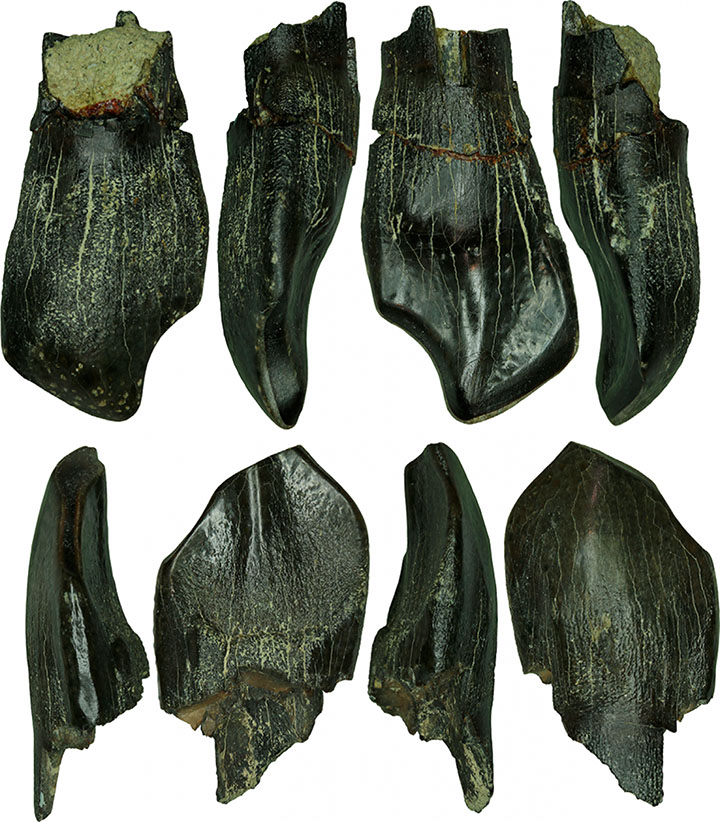 ---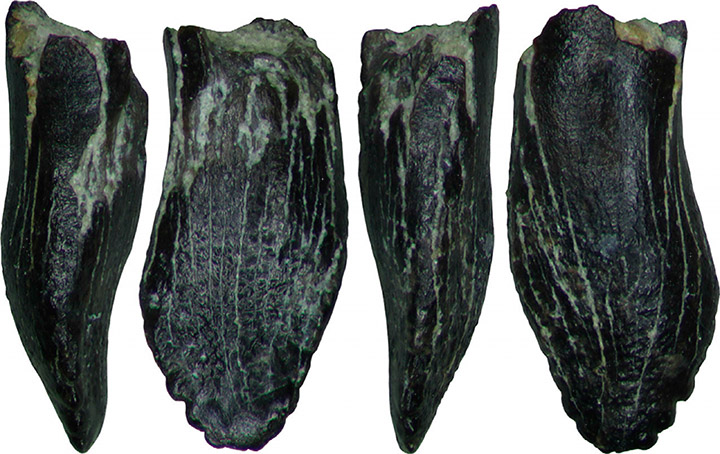 Teeth of adult sauropods (top) and tooth of juvenile sauropod (bottom) found at Teete locality. Pictures: Alexander Averyanov et al.
Earlier there had been theories that the giants - double the size of the extinct woolly mammoth - may have migrated to this area of modern-day Yakutia in favourable conditions, but did not permanently reside there in unfavourable climatic conditions.
New evidence showed that the Teete locality was the site whey they over a period of time, as it is seen as very unlikely that pregnant females or very young dinosaurs could tolerate temporary migrations over long distances.
The teeth are dated to the Early Cretaceous - about 145 - 125 million years ago.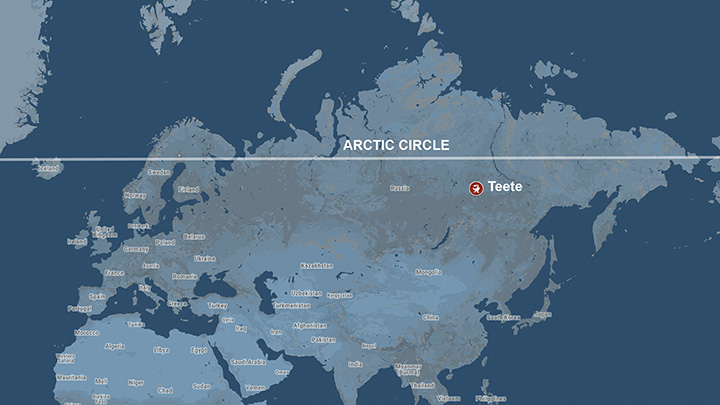 Teete locality in Yakutia marked on the world map
---
The discovery concerning the herbivores at Teete was made by a joint team of Russian and German scientists, and is highlighted in Lethaia (International Journal of Palaeontology and Stratigraphy).
These findings raise intriguing questions for scientists of how these dinosaurs lived in polar areas just shy of the Arctic Circle.
While warmer than now, with an average annual temperature of perhaps 14C, the area would have still had a long polar night, limiting growth of plants on which the sauropods depended.
Evidence of stegosaurs has been found here, too, including juveniles.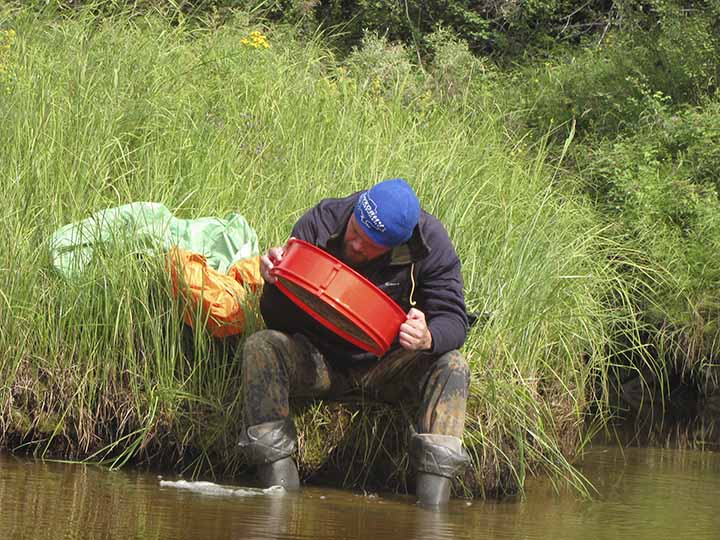 Dr Pavel Skutschas is screen-washing the bone-bearing deposits. Picture: Dmitry Vitenko
---
The Cretaceous necropolis was discovered in 1960 by Soviet geologist Vladimir Filatov.
Later a collection of reptiles were found here, with research led by Petr Kolosov, chief research fellow of the Institute of Institute of Diamond and Precious Metals Geology, Siberian Branch of the Russian Academy of Scientists.
In 2017, an expeditionary team led by St. Petersburg University associate professor Pavel Skuchas screen-washed 500 kg of bone-bearing deposits in Teete, resulting in the discovery of numerous remains of small vertebrates, including fish, salamanders, turtles, lizards, as well as the dinosaur teeth and animal reptiles and mammals.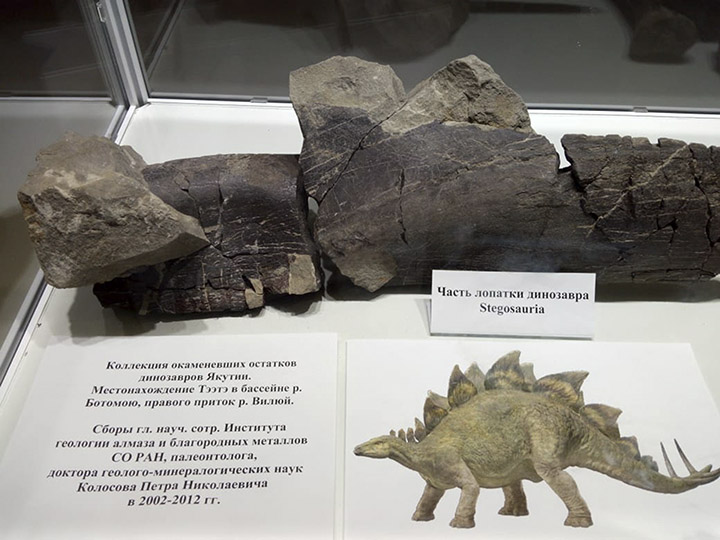 ---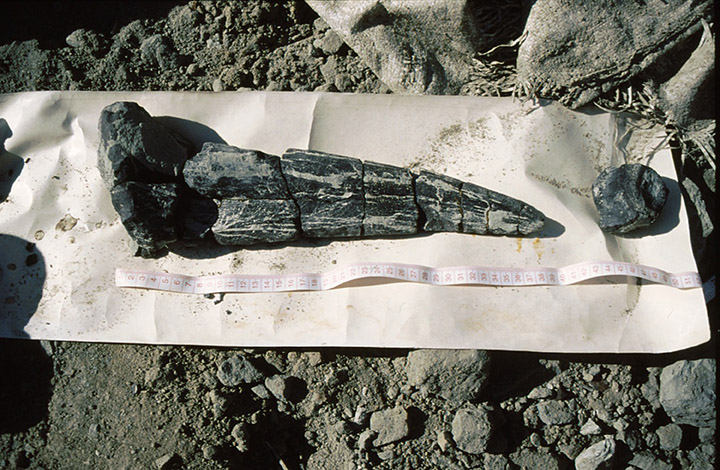 Part of scapula (top) and a spike (bottom) of Stegosaurus found at Teete locality by Petr Kolosov. Pictures: SakhaMedia
The discovery of turtles was announced earlier this year.
At the time, Russian paleobiologist Dr Pavel Skutschas, from St Petersburg State University, said: 'The fact of the presence of turtles is very interesting.
'It shows that there was no cold at that time in this area, despite the fact that these are polar regions. These are the most northern finds of non-sea turtles.'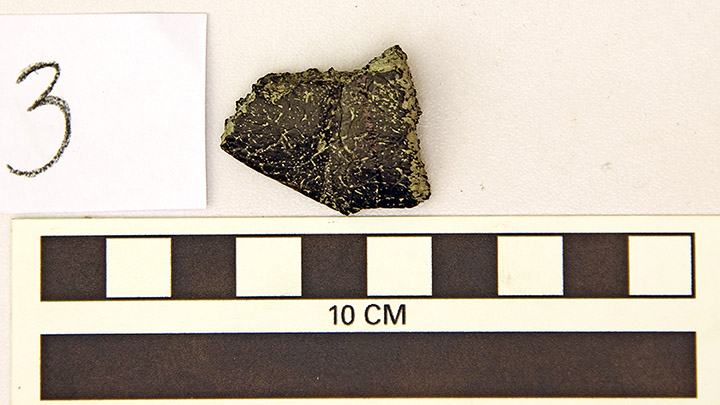 ---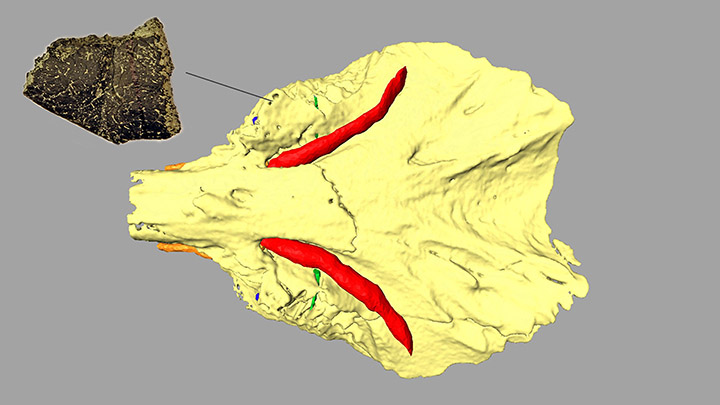 Skull bone of the turtle found at Teete. 3D reconstruction of the turtle's skull. Pictures: Pavel Skutschas
Dr Petr Kolosov said the Teete site was unique.
'There are hundreds of known localities with the remains of dinosaurs and other groups of vertebrates around the world,' he said.
'But only a few of them lie in the region of the polar latitudes of the Mesozoic era.
'Among them, only four localities belong to the Late Jurassic-Early Cretaceous time. Three are in the southern hemisphere and only one in the northern. This one is Teete.'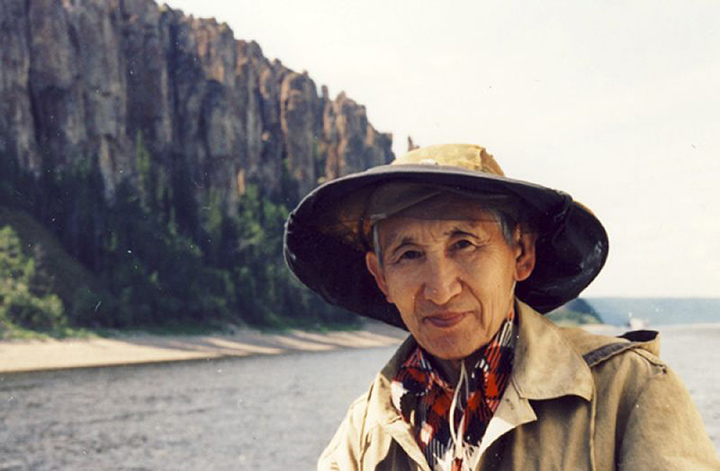 ---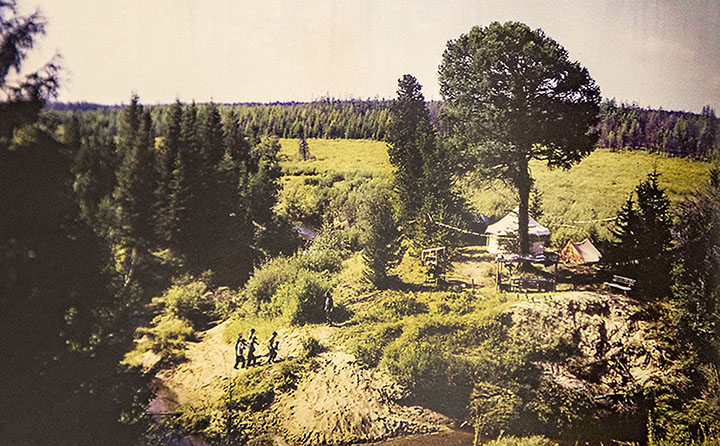 Petr Kolosov (top) and the general view of Teete locality in 2002. Pictures: SakhaMedia, YSIA
---
The sauropod research team comprised:
-Alexander Averianov (Zoological Institute RAS, St Pete),
-Pavel Skutschas, Veniamin Kolchanov, Dmitry Vitenko (Vertebrate Zoology Department, SPbSU, St Pete),
-Rico Schellhorn, Thomas Martin (Institute of Geoscienes, Section Palaeontology, Rheinische Friedrich-Wilhelms- Universität Bonn),
-Alexey Lopatin (Borissiak Palaeontological Institute RAS, Moscow),
-Petr Kolosov (Institute of Diamond and Precious Metals Geology, SB RAS, Yakutsk),
Dmitry Grigoriev (Russian State Geological Prospecting University, Moscow).