As luck would have it, the next morning I came down with a fully fledged flu and struggled to get ready to go.
Before this trip I had never been camping, never slept in a sleeping bag, had no idea how to set a tent and didn't know how to pack a backpack.
Now I had to pack two of them, both borrowed of my friends, one with the camping clothes and my 4-kilogramme share of food for the group, another one with a camera, thermos, first aid kit and a dry pack with my ID and money for the emergency evacuation if I do decide to quit.
(And to be totally honest with you, yes, this idea did linger in my head in the first couple of days.)
We had the last abundant breakfast with fresh fruit, porridge, butter and eggs and set off.
Having walked for about quarter an hour carrying backpacks and all the gear, it was time to put the skates on.
Next thing you do is you attach the big backpack to the sledge with a resistance band so that it doesn't turn over when you skate, and then attach the sledge to your waist with a belt and a rope.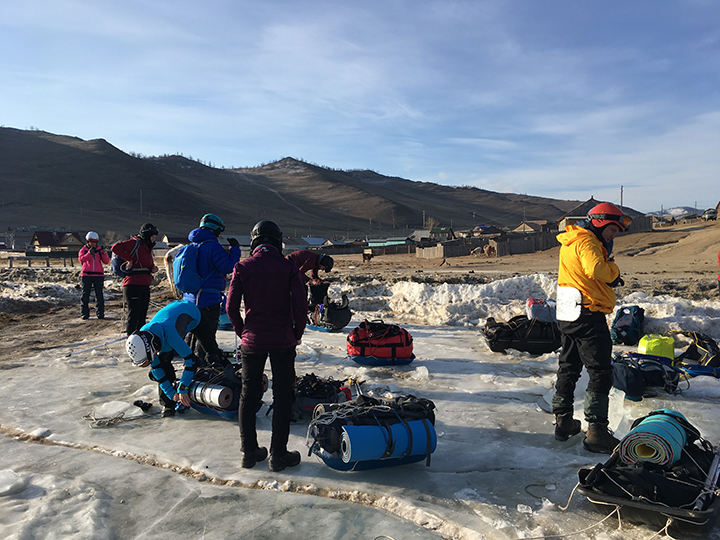 Sakhyurta, our group gets ready to skate. Picture: Olga Gertcyk / The Siberian Times
After about 3 hours of skating with short breaks every 20 minutes we had the first lunch on ice. It consisted of 2 bulky slices of cheese, 4 slices of bread, some chocolates and tea.
I had a bunch of pills and an anti-flu drink when I stopped crying for feeling sorry for myself.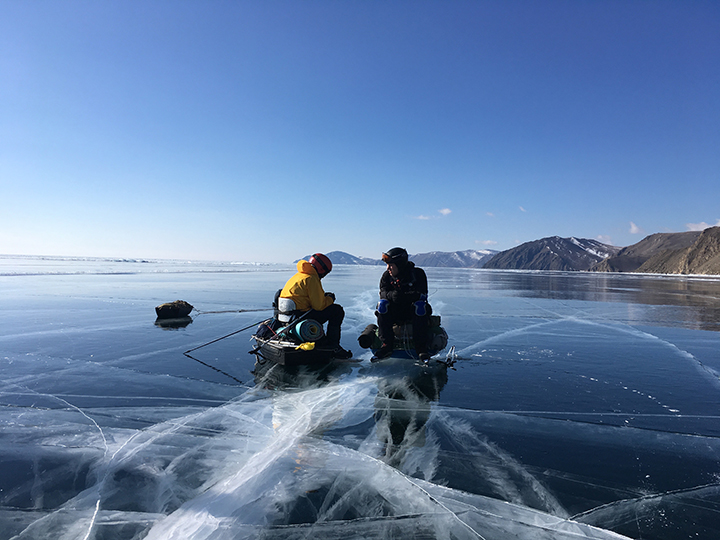 ---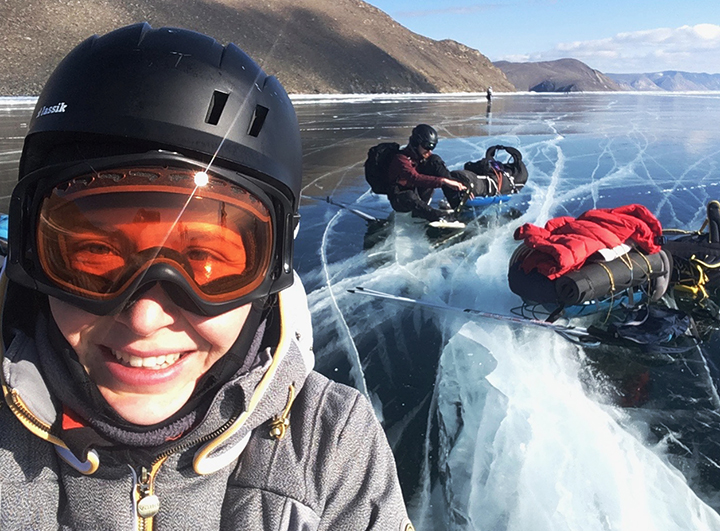 Short break on ice. I might look happy but am nagging inside. Pictures: Olga Gertcyk / The Siberian Times
In one of the short breaks that followed in the afternoon I heard a strange noise.
It resembled thunder and I caught myself thinking: 'Wow, that is weird, do they have thunderstorms in winter here?'
The rumble was getting stronger, I've never been inside a storm cloud but I felt like I was in the heart of one.
Everyone stood up and looked concerned, to put it mild; some looked more concerned than the others.
A few days later, when we got network coverage, it turned out that it was a 4.6 earthquake!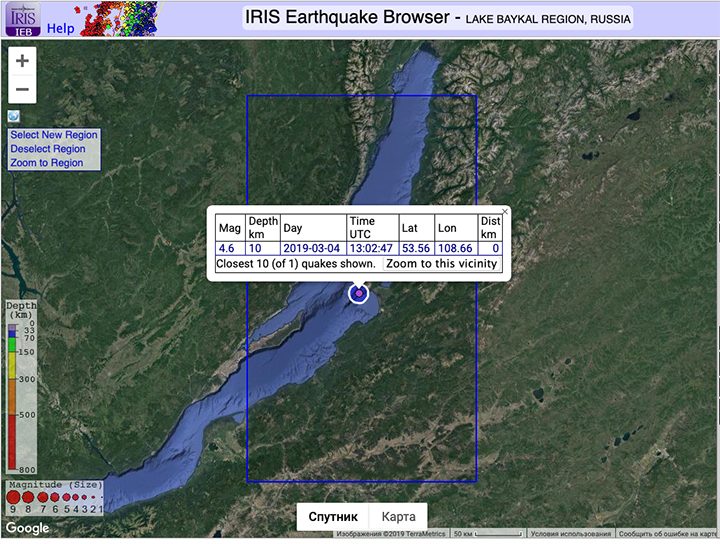 Earthquake in Baikal. Picture: IRIS Earthquake Database / The Siberian Times
Soon after the earthquake we started moving towards the shore.
And the shore was spectacular: there were no trees, just bright orange hills and shiny ice.
And carcasses of two cows frozen in it.
There also were massive footprints around them, of wolves, I believe, and smaller ones, probably, of wolf cubs.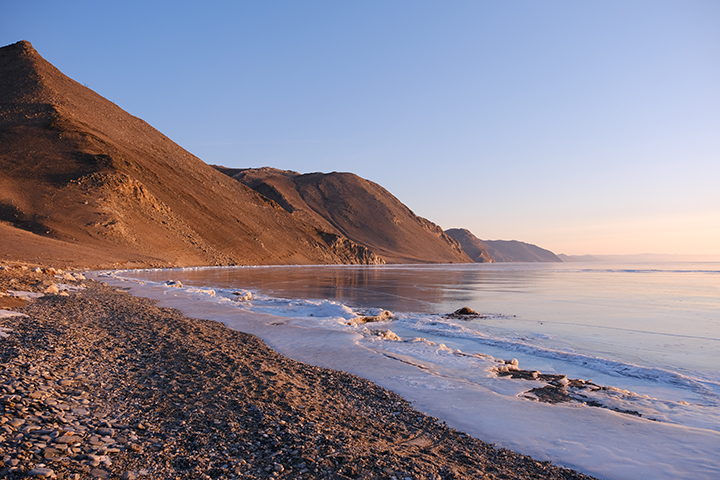 ---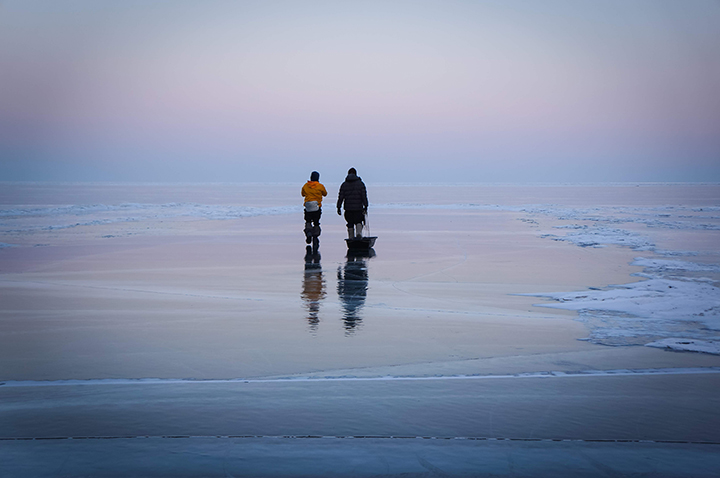 ---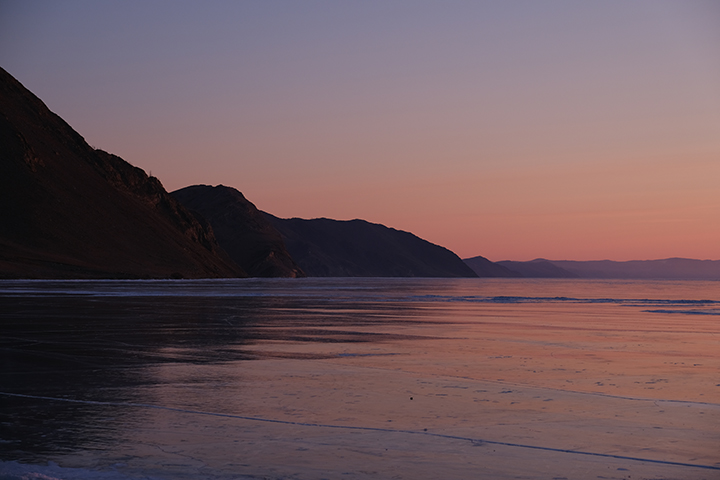 ---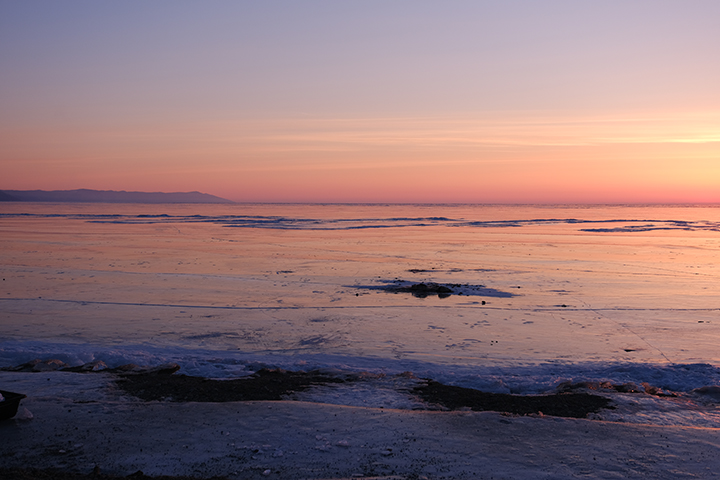 The bay with dead cows frozen in ice. This is where we had our tent set the first night. Pictures: Olga Gertcyk, Olena Kozachok / The Siberian Times
It was one of the hardest days in the whole trip.
I was falling well behind the group, and just like on our training day we had skated for only 15 kilometres before getting on the shore for the night.
While everyone was helping to set the tent, I was sitting on a rock contemplating life and shivering because of fever.
Our tour leader Olena, or Lena for short, got my sleeping bag ready for me and shared some of the flu medication she had with me.
I fell asleep and woke up to have the most delicious plain pasta I'd had in my life.